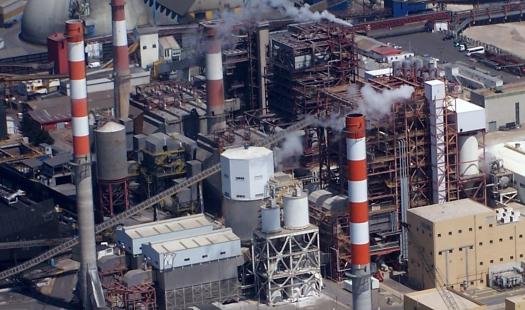 One of the world's current solar hotspots is to tap into renewables to fill the gap left behind by earlier closures of fossil fuel plants, under plans unveiled at this year's COP25 summit.
On Monday, Chile used the annual UN climate talks in Madrid to announce it will retire four large coal facilities ahead of schedule and replace them with renewable generation.
According to a government statement, the new plan will see 334MW in coal capacity – Engie's Mejillones CTM1 and CTM2 – shuttered by the end of 2024, ahead of the original 2040 date.
For their part, the two facilities making up AES Gener's 340MW Ventanas coal duo will be phased out two years in advance, with both now set for switch-off by the end of 2022.
Chilean Energy minister Juan Carlos Jobet, who staged the COP25 announcement alongside Engie executives, explained new renewables will fill the shortfall created by earlier coal shutdowns.
"All [four coal] plants are in areas of high industrial density. Their closure will help improve quality of life for inhabitants there," said Jobet, appointed as minister only six months ago.
Bifacial proponents join the race for Atacama
Chile's emphasis on the citizen benefits of the renewable transition comes after months of intense street protests over inequality, forcing to relocate COP25 from capital Santiago to Spain's Madrid.
The Latin American state – where coal still powers 40% of energy production – is working to become carbon-neutral by 2050, with growth of renewables seen as a pivotal element of the plan.
The country claims to have hit its 20%-by-2025 renewable share target this year and will now focus, minister Jobet said, on the "challenge" of upgrading its grid to ensure clean power reaches Chileans.
The prospect of a state-backed renewable push finds Chilean solar at an auspicious time. Atacama, home to the world's reportedly highest irradiation levels, has seen a surge of activity in recent years.
In 2019 alone, projects involving Mainstream (145MW), Sonnedix (171MW), Valhalla (561MW) and Google (a 125MW hybrid) have made strides in the desert, one of the world's driest.
Some of the latest Atacama arrivals are going down the bifacial route. Two-sided panels will power a 382MW plant Enel is building and a 103MW bank-backed project by Spain's Grenergy.
The prospects and challenges of Latin American solar and storage will take centre stage at Solar Media's Energy Storage Latin America, to be held in Colombia on 28-29 April 2020.