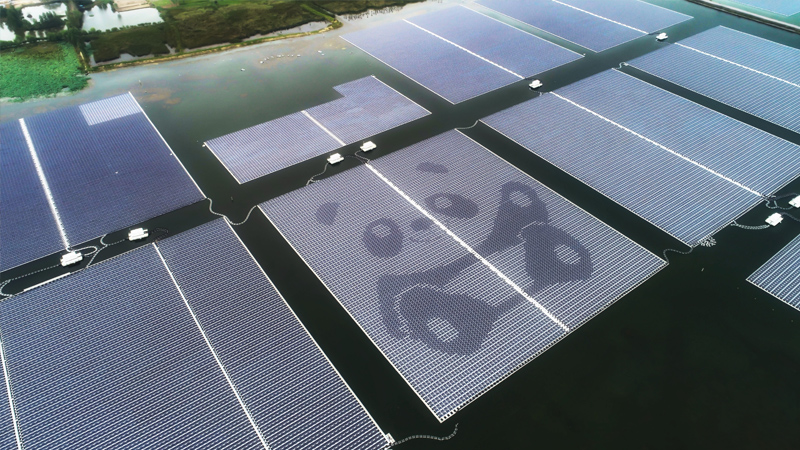 According to Asia Europe Clean Energy (Solar) Advisory Co (AECEA), analysis of China's National Energy Administration (NEA) consultation paper, released April 10, China will have a subsidy-free solar market with clear policies and frameworks in place, beginning in 2021.
A consultation paper outlining the "Work Plan for the Construction of Unsubsidized (Grid-Parity) Projects for Wind & Solar PV" that has just been released utilities will have to provide the highest priority level for grid connection to approved subsidy-free solar power plants that can start construction in 2019.
AECEA noted that:
"Projects requiring state subsidies are put on hold, i.e. all provinces & regions shall not conduct bidding rounds for solar PV projects requiring state subsidies until the first batch of grid-parity projects in 2019 have been determined by the national authorities. In this context, in regions that can construct grid-parity PV projects, relevant provincial development and reform commissions should submit the first batch of 2019 PV project list to the national authorities by April 25."
PV power plant projects which were approved in 2018 or in prior years have the option to be converted into unsubsidized projects and would be given the overall highest priority.
According to AECEA, there were more than 7.8GW and PV projects which have been approved but without a quota, while there was more than 32GW of PV projects that had not been constructed but were without having a quota.
AECEA said that China's NEA was considering the introduction of a nationwide centralized bidding process for projects seeking subsidies in the months to come.
AECEA added:
"By the end of June 2019, authorities aim to have finalized a kind of template or standardized text to be used for settling fixed tariff purchase and sale contracts between the involved stakeholders.
Furthermore, NEA intends to have finalized their intended policy for green electricity certificates as well by June 30. Overall, the effective date of the consultation paper is until Dec 31, 2020, i.e. it is valid until the end of the on-going 13th Five-Year-Plan (2016-2020)."
China is therefore in a transition period from a subsidy-driven market, to one driven by both "grid-parity" and "FIT supported" projects and eventually entering a subsidy-free market period beginning at the start of 2021.
AECEA believes the success of the plans rests with the two national grid operators in providing every generated kWh will be off-taken first, for at least 20 years.