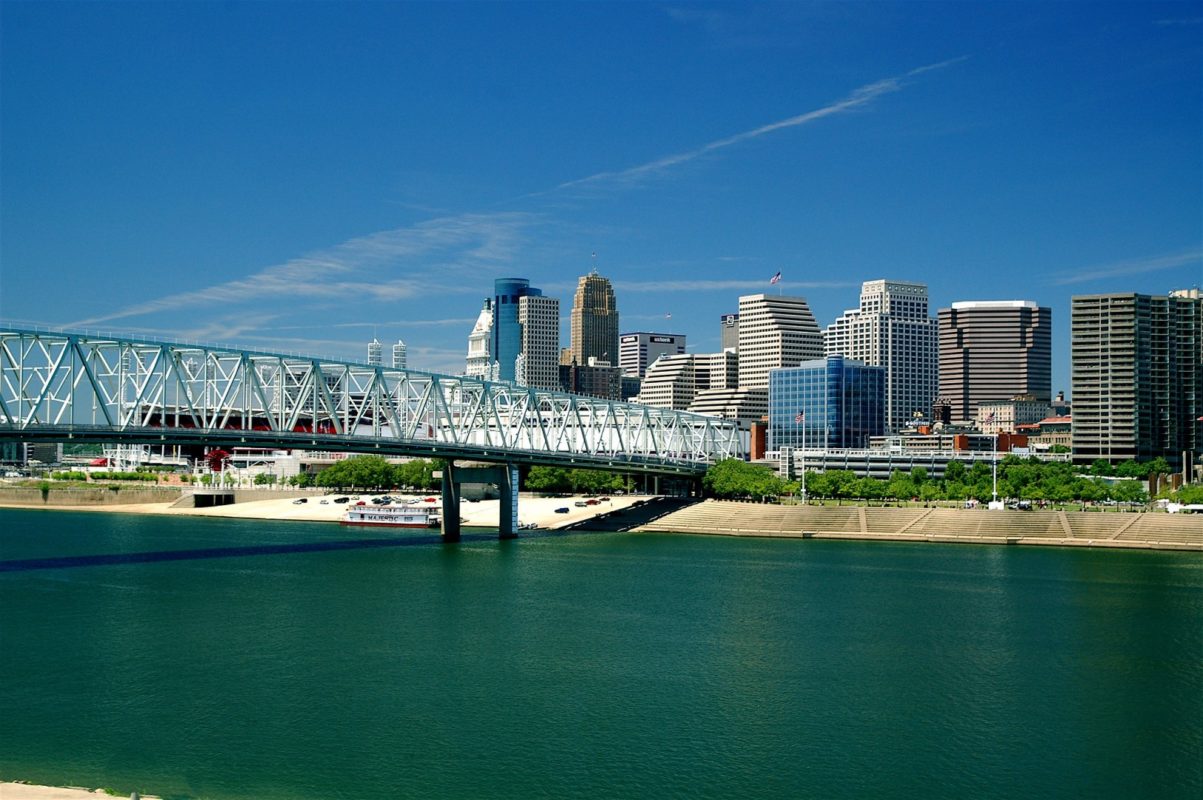 The City of Cincinnati plans to construct the largest municipal PV project in the US in order to provide clean energy to all city facilities and serve residents through the Cincinnati Electric Aggregation Program. Once completed, the 100MW PV installation will reduce the region's yearly carbon emissions rate by 158,000 tons.
A PPA has already been signed, which will see the City of Cincinnati purchase electricity at a fixed rate for the full 20 years of the contract.The agreement was facilitated by the World Resources Institute and Rocky Mountain Institute's Renewables Accelerator, through support from the Bloomberg American Cities Climate Challenge.
Cincinnati Mayor John Cranley said: "Cities need to take action – and that's exactly what Cincinnati is doing. We are spending money we would already spend on power to buy lower-cost renewable energy that also benefits the community."
The 100MW PV project will be installed roughly 62km east downtown Cincinnati in Highland County, Ohio. The installation will be developed over 404 hectares of land, which is the equivalent of 750 american football fields, and will be comprised of more than 310,000 solar panels.
Once operational, the installation will generate enough electricity to power 25,000 homes each day. The first phase of the installation, a 35MW array that will serve the City of Cincinnati facilities, will go into service in December 2020. The 65MW second phase plans to be completed in December 2021.
Antha Williams, head of environmental programs at Bloomberg Philanthropies, added: "Cincinnati was selected as a winner in the American Cities Climate Challenge because of Mayor Cranley's commitment to ambitious and impactful climate solutions— solutions which not only reduce carbon emissions, but also protect public health and create jobs. This offsite renewable deal is the latest example of Cincinnati's ambition turned into achievement. Cincinnati is showing how cities are leading the way to our clean energy future and paving the way for others in the region to follow suit."