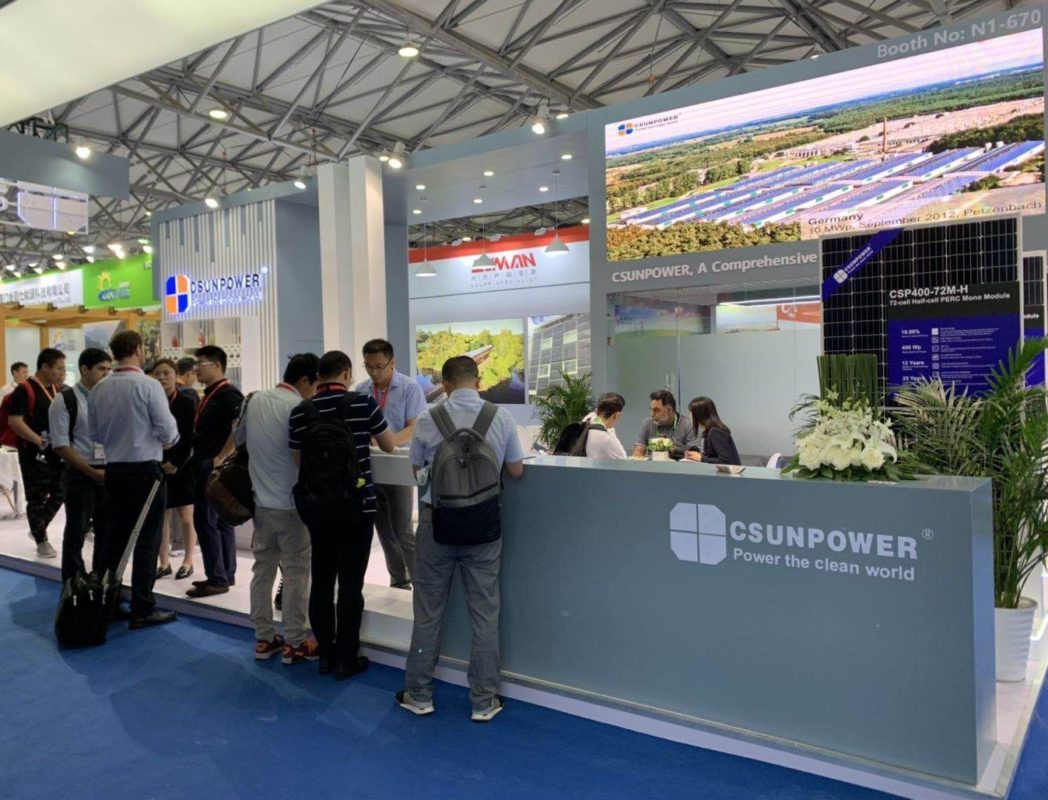 CSUNPOWER is looking to use overseas markets, especially in Southeast Asia, Japan and Europe, as a springboard for its development.
The company exhibited at SNEC last week, its first major industry event since its re-organization in 2018.
The independent CSUNPOWER is led by its president Michael Liu, who held several roles within the CSUN Group including VP of sales and CEO of its O&M, EPC and project development business, which had operated under the CSUNPOWER name.
The company maintains its module manufacturing business under the CSUNPOWER brand and CSUN, which it will use for its own projects as well as selling to third-parties. The CSUNPOWER branded module is focusing on PERC mono and Bifacial technology.
"We have an excellent technical and quality control team and reserve R&D production line for testing and commercialization. Hence, we can largely reduce our cost and surrender profits to our customers directly. That's why our high-quality modules are competitive and popular in the global market," said Liu who has 15 years of solar experience, largely in building business outside of China.
"As for our solar project operations, we have won the cooperation of some strong investors by virtue of our international operation experience and have established long-term relationships with them," added Liu.
"We have successfully completed several projects in China, Japan, Philippines, Pakistan, Vietnam, Malaysia and other countries. We have won the praise of customers by maintaining our commitment and providing high-quality standard services. By now, we have reserved around 300MW projects, 50MW of which will be built in Q3 and Q4 2019," revealed Liu. In addition, Liu expects the European market to double in the next two years.
The company presented at SNEC its combined solar energy system that takes advantage of standardised equipment and its own in-house EPC capabilities. The large-scale project solution uses its 1500V bifacial mono PERC modules, single-axis tracking system and a containerized 1500V inverter/transformer unit. The company believes the savings in the construction phase and the increased yield could reduce the levelized cost of energy (LCOE) by 10-30%.
With a number of global solar markets from Mexico to Malaysia developing at pace, CSUNPOWER has spent its first year of independence laying the groundwork.
"We are setting up more branch offices in different countries," said Liu. "The biggest challenge for CSUNPOWER, I believe, is whether we can build a much stronger management team to match our fast growing business. We have done lots of work to cultivate a more professional and international team to maintain the company's fast rapid growth."