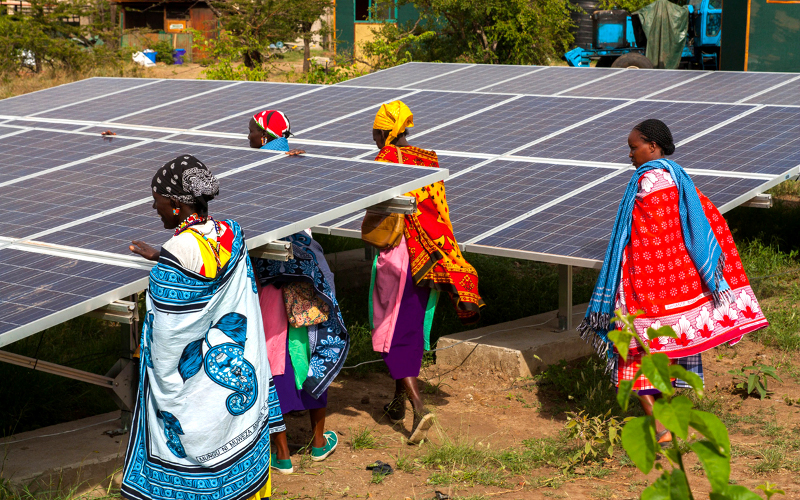 Alongside finance and political considerations, customer education has been identified as a key driver of Africa's emerging commercial and industrial (C&I) solar sector, according to market experts.
"I think one of the main obstacles for African firms is just customer education and market education," said Jake Cusack, managing partner at CrossBoundary Energy – a dedicated investment fund for C&I solar in Africa.
"Unlike in California where every other corporate at this point has put solar on their roof, it is much less common in Africa. So there's a big education period that needs to happen with a corporate customer to make them understand the benefits of solar and to ease their worries on technical risks. So we think the market will pick up more and more and people will begin to see that it is best practices for business in Africa."
Risk is a word often associated with Africa's energy sector, and most of the time, for good reason. Currency risk and technical risk with the quality of equipment are palpable problems that many developers face when trying to break into the market. However, according to Kofi Asante, CEO of CIMS Energy, this perceived risk is creating inertia and all comes down to a lack of education.
"You might not think so, but consumer education is a big problem; right up there with financing and regulatory impediments," he said. "Until relatively recently when Ghana had a peaceful election, people were of the opinion that most investment in Ghana is a risk. That was one of the big impediments of the market, especially because it was not necessarily true."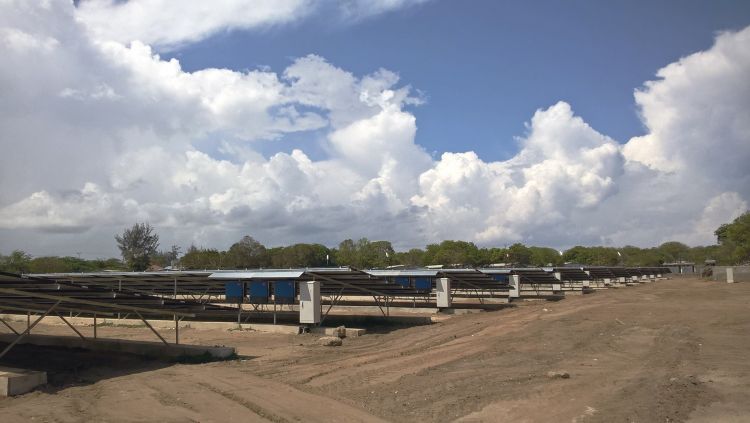 In fact, issues with consumer education and financing mechanisms are inextricably linked. The problem with many financing innovations such as amortising loans for asset finance products is that the risks are taken on by the end user.
"You need to get to a position where you are funding products and placing all the risk on the party best placed to take on those risks, and that would be a C&I IPP structure similar to SolarAfrica. That then allows your end user to say, this is what I'm paying before, this is my new tariff, and this is the saving I am getting based on every kilowatt hour used, this is a fairly easy decision for me, I'm going to go ahead with the project." said James Irons, CEO of SolarAfrica.
"However, the financing options that are potentially available now, require the end user to make a call on the contract and on whether the technology is going to last 20 years; whether the savings are going to be there; whether they are going to be able to use the energy consistently….all these issues tend to slow down the market acceptance of solar energy, because too many of those decisions fall on the end user who is not educated enough or does not understand the risk he is taking so he does not take it at all."
Therefore, what is needed, particularly in the C&I sector, is a financing product that would overcome such barriers and make going solar an easy decision for the end user. Whilst the market is not there yet, progression is slow and funders need to get accustomed to the types of technologies and risks that they need to take in order to access C&I projects.
The job of educating the end user
Asked whose job it is to provide the education, Irons said: "That would be companies like ourselves and that is largely why the market is so slow; we certainly see a pickup in the understanding in what solar can and cannot do. What happens at night? What happens on weekends? There are multiple processes that you need to go through with the end user customer, which would be streamlined if there was heightened awareness as to what's available, and what isn't available. There's marketing that goes into that, there's brand awareness, there's trust elements as well. If the factory next door is doing solar, it's highly likely that you are more inclined to do solar yourself."