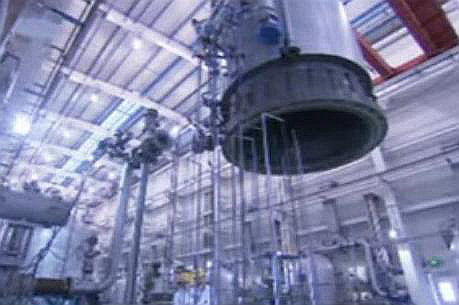 China-based polysilicon and wafer producer Daqo New Energy reported third quarter 2016 financial results that characterised the abrupt demand slowdown from PV manufacturers at the beginning of the quarter but cited a strong rebound in demand since October.
Daqo New Energy said it suffered a significant slowdown in demand in the third quarter, which resulted in polysilicon ASP's declining to US$15.64/kg from US$17.24/kg in the previous quarter.
Solar wafer sales volume plummeted to 14.4 million pieces, compared to 25.0 million pieces in the second quarter of 2016.
As a result, Daqo reported total revenue of US$54.3 million in the quarter, compared to US$71.0 million in the second quarter of 2016.
Revenues from polysilicon sales to external customers were US$44.4 million, compared to US$50.5 million in the second quarter of 2016. External sales volume was 2,838MT in the third quarter of 2016, compared to 2,931MT in the second quarter of 2016.
Daqo had planned to undertake annual maintenance and certain upgrades to facilities in the quarter, which would have partially limiting polysilicon output in the quarter. However, the company noted that delayed component deliveries meant the work did not start until late September and did not resume to full-capacity until early November,
Revenues from wafer sales in the quarter were US$9.9 million, compared to US$20.5 million in the second quarter of 2016.
The decline in ASP's were said to have resulted in some rival polysilicon producers cutting production.
Dr. Gongda Yao, Daqo's CEO noted: "As a result, several polysilicon manufacturers, both within China and abroad, partially shut down their capacities due to weak polysilicon pricing. The resulting reduction in polysilicon supply has helped to stabilize the market and paved the way for price recovery. Nevertheless, as a result of our continuous effort on technology improvements and cost reduction, our quarterly average production cost has been further reduced by 8% from US$9.43/kg in the second quarter to US$8.66/kg in the third quarter of 2016. "
Daqo remains one of the lowest cost polysilicon producers.
"During the third quarter of 2016, we successfully set new records again in terms of polysilicon production volume and costs. I would like to thank our entire team for their hard work and dedication. Our polysilicon production for the third quarter reached a record high of 3,636 MT, which surpassed our name plate capacity of 12,150 MT per annum," added Dr Yao.
Guidance
As a result of the delay in annual maintenance, Daqo said that it expected to sell approximately 2,200MT to 2,300MT of polysilicon to external customers during the fourth quarter of 2016.
The company said that it expected wafer sales volume to be approximately 20 million to 21 million pieces for the fourth quarter of 2016, indicating a rebound but not at the 25 million pieces level seen in the second quarter.