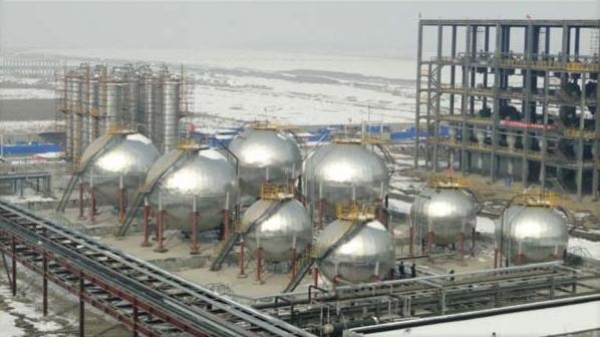 China-based polysilicon and wafer producer Daqo New Energy has reported record production and financial metrics on strong demand in the second quarter of 2016.
Daqo exceeded its nameplate polysilicon capacity in the quarter with production reaching 3,570MT, compared to 3,405MT in the previous quarter, which surpassed its annual name plate capacity of 12,150MT. The company has produced a total of over 13,200 MT of polysilicon over the past four quarters.
As a result, Daqo set a new global Siemens-based polysilicon production cost benchmark of US$9.43/kg, compared to US$9.65/kg in the previous quarter.
Dr. Gongda Yao, CEO of Daqo New Energy said, "During the quarter, we produced a record-high of 3,570 MT of polysilicon, which surpassed our annual name plate capacity of 12,150 MT. With our continuous effort on cost reduction, we reached our lowest ever cost structure with US$9.43/kg in total cost and US$7.42/kg in cash cost. Our current cost structure is 27% below Q2 2015 level, which at the time was already one of the lowest in the world. We believe we continue to be one of the lowest cost producers of polysilicon in the world in Q2 2016, and with further technology upgrades and process improvements, we believe we have a roadmap to reduce our cost even lower. "
However, Daqo noted that it would be undertaking annual maintenance work on its polysilicon facilities in the third quarter, significantly reducing production.
The company noted that aside from the scheduled maintenance during the third quarter it was planning to do the interconnection work with between its existing facilities and its Phase 3A polysilicon production expansion facilities. This would result in a 15 to 20 day suspension of polysilicon production in the third quarter of 2016. Due to the scheduled delivery of specialty materials and equipment for the connection, Daqo noted that the maintenance start date may be delayed beyond the second half of September.
Daqo expects to sell approximately 2,550MT to 2,600MT of polysilicon to external customers during Q3 2016.
The company also noted that other China-based polysilicon producers were also planning annual maintenance shutdowns in the third quarter, keeping polysilicon supply tight.
"Entering into the third quarter, we continue to see strong demand and robust orders from customers," added Dr. Yao. "The market for polysilicon within China remain [in] tight suppl[y], with low levels of inventory across domestic suppliers and customers. Based on current market demand trends, we are seeing a stable pricing environment, and we anticipate Q3 ASP to be similar to Q2 levels. Considering several of the major Chinese polysilicon producers including Daqo plans to conduct annual facilities maintenance during the third quarter, we anticipate that the tight-supply situation for polysilicon sector within China should continue in 2016."
Financials
Daqo reported second quarter revenue of US$71.0 million, a 23.1% increase from US$57.7 million in the previous quarter. External polysilicon sales volume was 2,931MT in the quarter, compared to 2,905 MT in the previous quarter.
Polysilicon average selling price (ASP) was US$17.24/kg, representing a 25.7% increase from US$13.72/kg in the first quarter of 2016.
Solar wafer sales volume was 25.0 million pieces in the quarter, a 13.1% increase from 22.1 million pieces in the previous quarter.
Non-GAAP gross margin was 43.9%, up from 32.6% in the previous quarter with EBITDA reaching US$34.7 million, 58.5% increase from US$21.9 million in the prior quarter. EBITDA margin was 48.9%, compared to 38.0% in the first quarter of 2016.