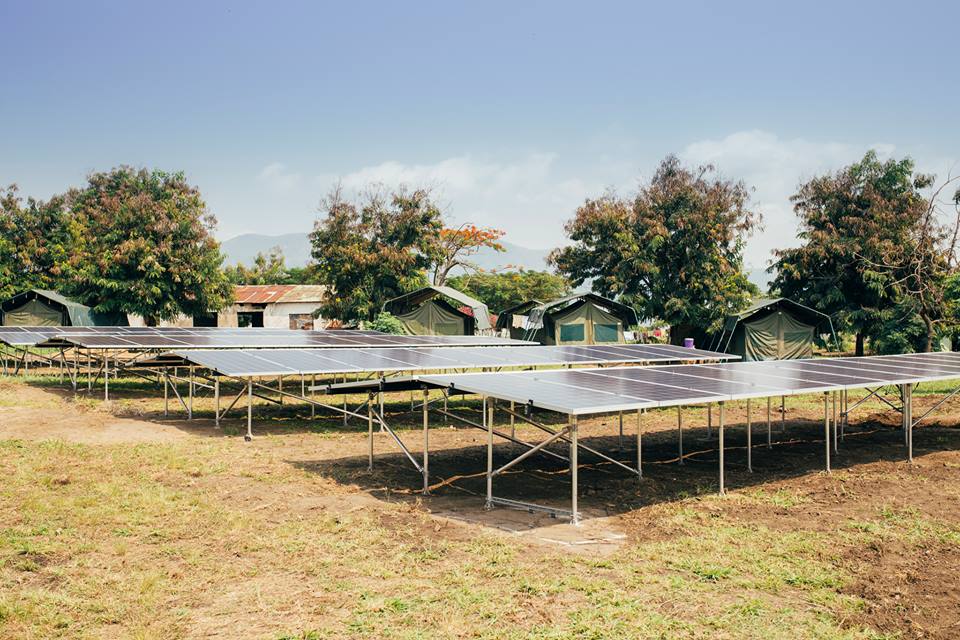 Not-for-profit GivePower Foundation, created by US firm SolarCity, has installed the Democratic Republic of Congo's (DRC) first minigrid using solar and battery storage at Virunga National Park.
The project, located at the UNESCO World Heritage site in the eastern part of the country, was made in collaboration with renewable energy firm Empowered by Light. Park rangers will be able to use the solar power at three sector posts to run security lights and radios for their wildlife conservation work. In the long-term, a local organisation known as the Virunga Alliance also plans to bring clean energy to the four million people who live within a day's walk of the park's borders.
GivePower Foundation was responsible for installation, engineering, design and training for the Virunga community. The project used battery storage technology from US firm Tesla to allow for 24-hour power usage.
The foundation has now launched its global programme to support the advancement of minigrids in the developing world, specifically using solar and battery storage technologies. More minigrid projects are also planned for Latin America and Africa, including two more sites in partnership with Empowered by Light expected to be online by the end of the year
All the new solar-powered grids will be applied to projects that impact education, water, health, food security, economic development, telecommunications and conservation.
Typical systems will involve up to 50kW of solar power and additional battery technologies.
West Africa has started to see movement in the solar sector over the past year, including Nigeria signing nearly 1GW of solar PPAs.