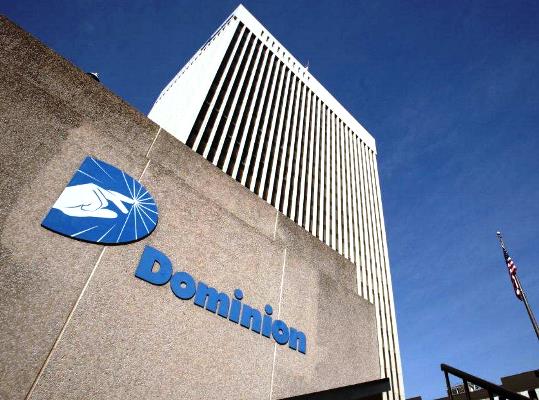 Virginia-headquartered utility Dominion Virginia Power has touted plans to boost its installed solar capacity for customers in Virginia and North Carolina.
According to its 2017 Integrated Resource Plan, Dominion says that it could power the equivalent of 1.3 million homes – which constitutes around half of its current customer base – with solar power. This would entail installing around 5.2GW of solar over 25 years. The plan was filed with the Virginia State Corporation Commission and the North Carolina Utilities Commission.
To implement this, the company anticipates installing at least 3,200MW by 2032 and 5,200MW in the following 10 years.
5.2GW of solar power by 2042 is a significant increase of Dominion's commitment, which previously stood at 400MW by 2020.
"For the first time, the subsidised costs of utility-scale universal solar power are expected to be low enough to make it a component of future generation additions at reasonable cost to our customers," Paul Koonce, CEO of Dominion Generation Group, said at a news conference.
Koonce said that the utility will continue to move towards cleaner power sources and lower emissions, irrespective of the fate of the Clean Power Plan – which was recently suspended due to a Court of Appeals ruling.
The company's plan has designs to reduce the carbon footprint of a typical customer by as much as 25% over the next eight years.
New infrastructure
Robert Blue, president and CEO of Dominion Virginia Power, said making the switch to using more solar would take new infrastructure.
"To make widespread solar possible, it will require transforming the power delivery system to a two-way network that can accommodate these new sources of energy," he said.
There are no details of yet as to what these changes would be or how much they might cost.
The utility plans to focus on bolstering its solar power will continuing to invest in natural gas and nuclear resources to serve its 2.6 million customers across the two states.
Koonce said the three resources combined, "hit the sweet spot," in terms of cost, reliability and the environment. The company said in its Plan that it also intends to deploy two offshore wind turbines that would generate 12MW of power by 2021.
Solar energy advocates welcomed Dominion's plans for expansion, but they noted that, even with the growth the company plans to implement, Virginia would remain far behind other states in terms of solar development. A laggard on the technology until relatively recently, it currently ranks 20th in the nation for installed capacity.
"We see the announcement from Dominion as a positive sign that they are beginning to take solar more seriously as the viable energy resource that it is," said J.R. Tolbert, Virginia's vice president of state policy for Advanced Energy Economy. "However, at the end of the day, the numbers that Dominion puts forward in the IRP are still way far behind what other states are doing."