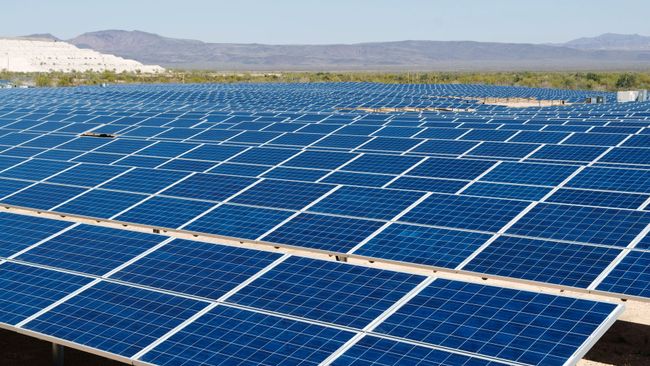 The Caprock solar plant, a 25MW solar farm near Tucumcari in Quay County is now online in New Mexico.
Featuring more than 103,000 Jinko Solar PV modules, the farm will generate enough clean energy to power around 5,000 homes across Quay County annually, via a 25-year PPA with Western Farmers Electric Cooperative.
North Carolina's Duke Energy Renewables is owner of the farm, after purchasing it from Infigen Energy. It has been under construction for more than year and is Duke Energy's first solar farm in the state. EPC provider Swinerton Renewable Energy was responsible for construction of the farm, which features Array Technologies' new vertical mount motor technology.
Caprock solar is one of the first project's to utilise the new technology, which claims to ensure flood-plain compatibility; increasing reliability over a project's expected 30-year lifespan.
"We're proud to partner with Duke Energy Renewables and bring even more clean, reliable energy to residents in our home state of New Mexico," said Ron Corio, CEO of Array Technologies. "From more than 28 years of experience, we've learned that anything that can happen in the field, will happen in the field. We're excited to integrate our new vertical mount motor technology and increase resilience at the Caprock project site."
A ribbon cutting ceremony was held at the Caprock solar farm in Tucumcari, New Mexico on 12 April.