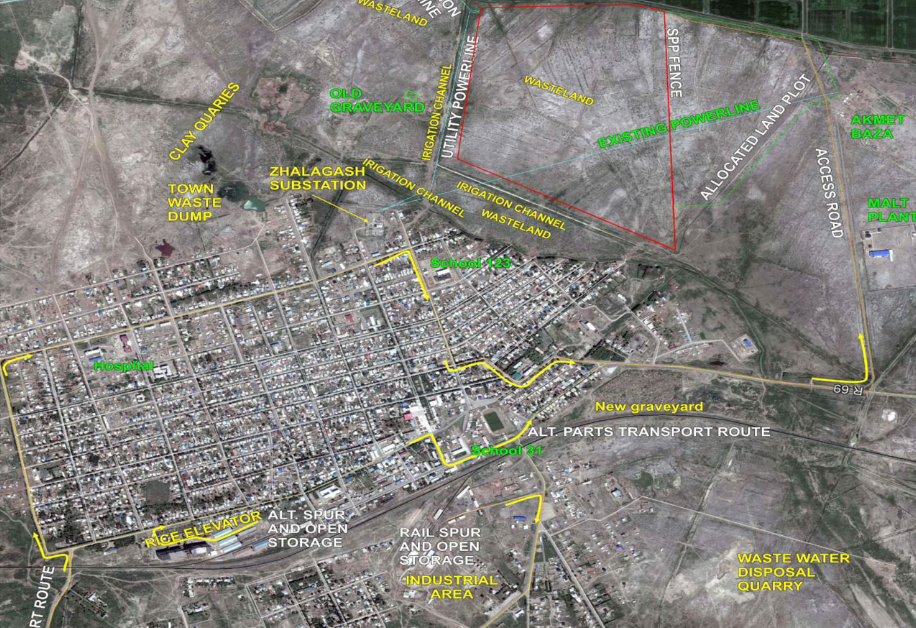 The European Bank for Reconstruction and Development (EBRD) is providing a €31 million (US$35.2 million) loan for a 30MW solar project in the Kyzylorda region of Southern Kazakhstan, sponsored by Total EREN and Access Infra Central Asia.
The KZT17.1 billion (US$47.3 million) project will help to reduce the southern region's dependence on electricity import from elsewhere – particularly coal-fired power plants in the North – and reduce associated transmission losses.
The plant will have 120,862 Canadian Solar multicrystalline modules with dual-axis trackers. They will be connected to 12 Sungrow SG2500 HV-MV (1.5kV) inverters. The main HV substation with one 220/34.5kV transformer will be connected to the 220kV national network powerline with a 500m long line.
Around 150-200 staff will be onsite for the plant's construction.
Nomad Solar LLP, a special purpose entity, has been established locally by Total EREN and Access Power to implement the project.
The project will be part of the Kazakhstan Renewables Framework, for which the Green Climate Fund (GCF) approved the allocation of up to US$110 million in October 2017.
Chinese PV panel manufacturer Risen Energy signed a mandate letter with the EBRD for financing for a 63MW PV project in Kazakhstan in May 2018.