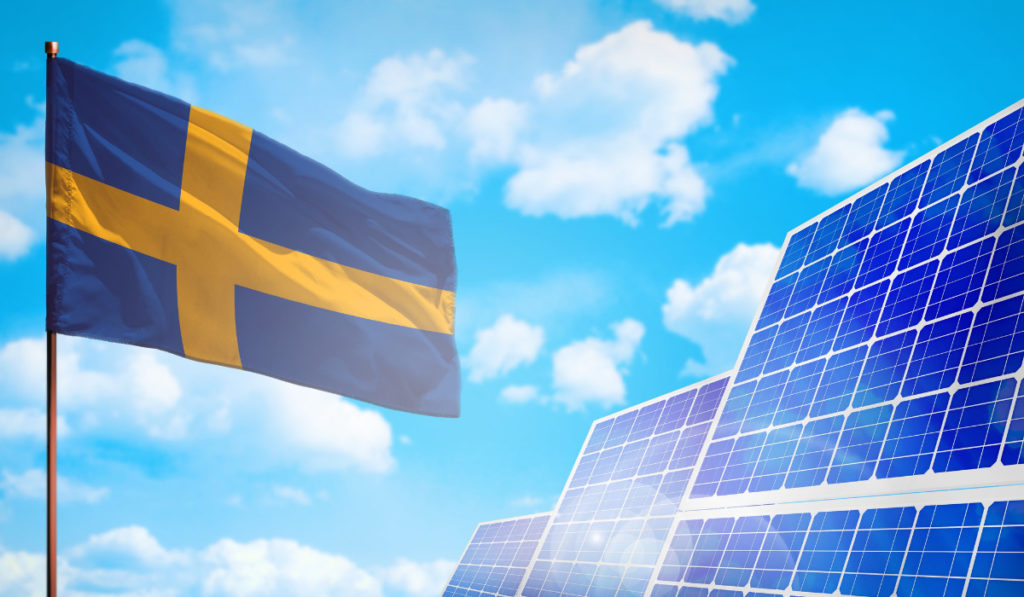 Renewable energy project developer Eco Energy World has sold a 42MWdc solar PV project in Sweden.
Located in southern Sweden, the project was sold to a large Swedish solar and wind developer. It is targeted to reach the ready-to-build status in 2023 and commence operations next year. 
The project is estimated to generate about 41GWh of clean energy annually. However, Eco Energy World did not disclose the buyer and cost of the transaction. 
"This is Eco Energy World's first project sale in Sweden. We now have a pipeline of solar and battery energy storage system (BESS) projects over 1GW in Sweden, many of which are in an advanced stage of development," said Svante Kumlin, CEO of Eco Energy World.
According to Svensk Solenergi, Sweden's solar energy trade association, Sweden is now seeking to achieve its 2045 net zero target and address power shortages affecting the south of the country.
Last year, newly installed grid-connected solar power amounted to about 1GW, increasing from 503.4 MW the year before. 
Solar energy only accounts for just 1% of Sweden's total energy mix. The Swedish Energy Agency forecasted that Sweden's solar output is set to treble over the next two years to 3TWh. 
In February, Finnish renewables developer Taaleri Energia – the renewables arm of Taaleri Group – and Nordics-focused developer Landinfra Energy entered a partnership to develop 1.9GW of hybrid solar, energy storage and wind projects in Sweden.
The planned pipeline consists of 1.1GW of solar-plus-storage assets and 800MW of wind-plus-storage, with Taaleri having acquired 50% of the portfolio from Landinfra. The plan represents €1.5 billion (US$1.5 billion) in investment and is projected to generate around 2.5TWh annually.