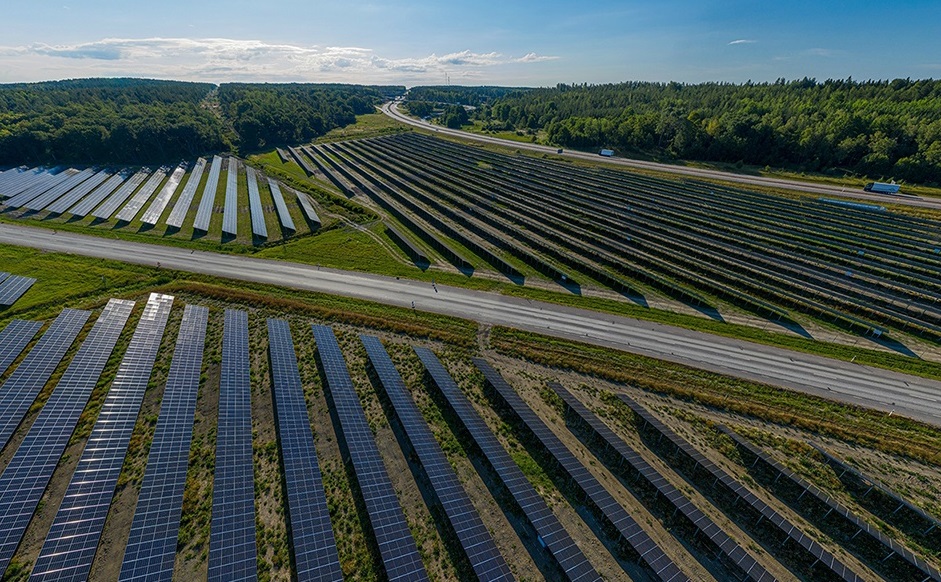 Finnish renewables developer Taaleri Energia – the renewables arm of Taaleri Group – and Nordics-focused developer Landinfra Energy have entered a partnership to develop 1.9GW of hybrid solar, energy storage and wind projects in Sweden.
The planned pipeline consists of 1.1GW of solar-plus-storage assets and 800MW of wind-plus-storage, with Taaleri having acquired 50% of the portfolio from Landinfra. The plan represents €1.5 billion (US$1.5 billion) in investment and is projected to generate around 2.5TWh annually.
A complete project breakdown was not provided, but Landinfra said that all of the projects are in development and some could be commissioned in 2025. The majority of the assets will be located in Sweden's SE4 price region, with the remainder in SE3. The Swedish grid is divided into four price zones, SE1-4, going from north to south.
"We are delighted to partner with Landinfra on this pipeline of Swedish wind and solar projects in the SE3 and SE4 price areas. That the projects are envisioned to have a battery energy storage component is also very much in line with our investment strategy and thinking," said Kai Rintala, managing director, Taaleri Energia.
Taaleri is currently raising its sixth renewable energy fund, the Taaleri SolarWind III fund. PV Tech covered the previous iteration, SolarWind II fund, which raised €219 million (US$246 million) in 2019.
"These projects will be part of the SolarWind III Fund's seed portfolio of between 30 and 40 wind, solar and storage development projects from across the Fund's target markets. The first close of the SolarWind III Fund is expected to take place April-May 2023," Rintala said.
Research from Ember analysing growth in European solar deployments in 2022 found that Sweden saw the third-highest increase in solar generation across the continent, growing 50% year-on-year.