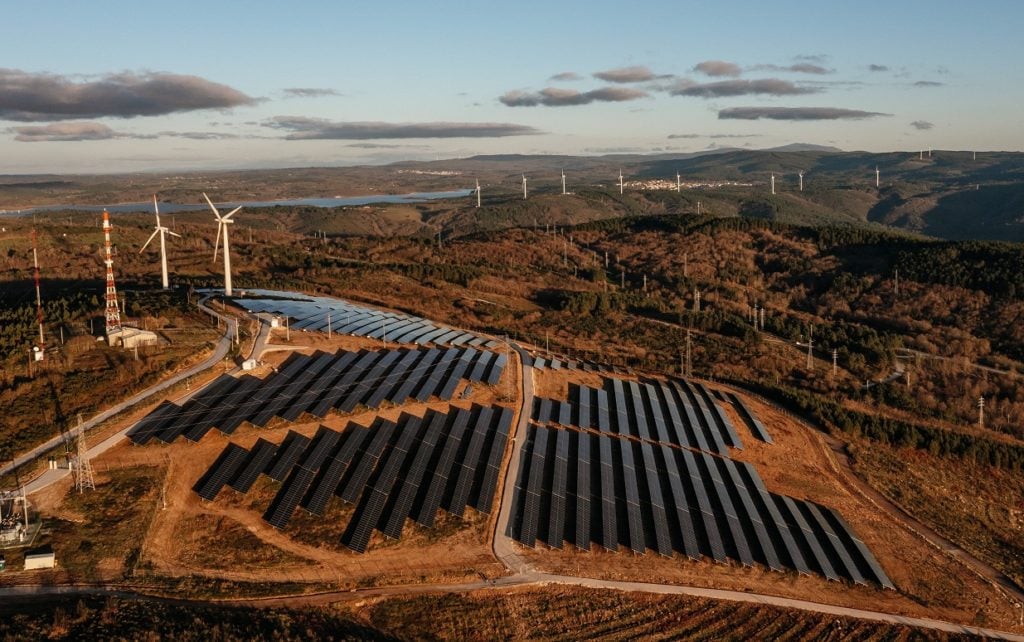 Portuguese utility EDP has announced its investment strategy for the coming years, establishing a €25 billion (US26.5 billion) plan to achieve 33GW of deployed renewables capacity by 2026.
85% of the total investment plan will go towards renewables, with a plan for 40% of the company's capacity additions over the next three years to be dedicated to utility-scale solar PV, with a further 12% dedicated to distributed solar generation. Onshore wind will account for another 40%, with the remainder taken up by offshore wind, storage and hydrogen projects.
The overwhelming majority of the investment plan is focused on Europe and North America – 80% in total – whilst 15% will be deployed in South America and 5% in Asia-Pacific.
EDP has committed to installing 4.5GW of new renewables capacity annually, which will see 18GW of additions through 2026 as it aims to have 50GW deployed by the end of the decade.
"Today we ramp up our ambition to lead the energy transition supported by a competitive and resilient portfolio, strong financials, an empowered team and the will to contribute to a climate positive world for the coming generations. This business plan reinforces our growth ambition, while pushing even further our commitment to the planet and creating superior value for all," said Miguel Stilwell d'Andrade, CEO of EDP.
In terms of financial targets, the company said it aims to reach recurring EBITDA of €5.7 billion (US$6 billion) and a 6% compound annual growth rate by 2026. It also stated a target of €1.5 billion (US$1.59 billion) in recurring net income from 2025.
The company issued a 100% tender offer to take full ownership of its listed subsidiary EDP Brasil, of which it currently holds a 56.05% stake. Capital backing has been secured from the Abu Dhabi Investment Authority, GIC and CTG to the tune of €600 million (US$638,000), with a target raise of €1 billion (US$1 billion).
EDP said that fully integrating its Brazilian subsidiary – which currently has 1.1GW of operational renewables – will simplify its corporate structure. The deal is set to be complete in the second half of 2023.
The business plan announcement also included a €4 billion (US$4.2 billion) commitment to develop electricity transmission networks including 400,000km of distribution lines, 9 million smart meters and 12 million connection points, and a €3 billion (US$3.1 billion) plan to digitise its operations further and boost efficiency and innovation.