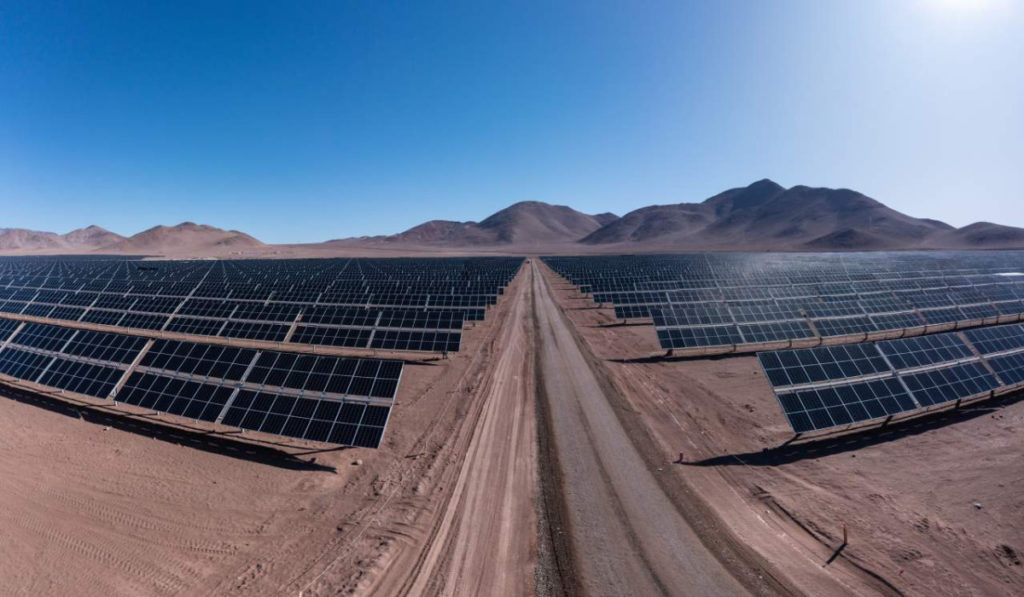 Utility company Enel Chile's renewable energy arm Enel Green Power Chile has begun commercial operation of its 375MW Campos del Sol PV power plant after receiving official authorisation.
The PV power plant consists of one million solar panels with bifacial monocrystalline PV technology capable of generating an average of 12% more electricity than conventional panels. Enel Green Power Chile said such capacity makes it "one of the largest of its kind" in the country.
Currently, the installed power capacity of 375MW can produce about 1,200GWh annually all of which will be injected into the national electric system. 
"Receiving this authorisation allows us to continue advancing in the diversification of our generation matrix, which is based solely on a mix of solar, wind, geothermal, and hydroelectric renewable sources. We strive to be a contribution and relevant actor in the process of electrification of consumption at a national level," said Enel Chile's general manager Fabrizio Barderi.
Earlier this week, the European division of Enel signed a financing agreement with banking group UniCredit to finance the expansion of a solar panel factory in Catania, Sicily.
The investment, worth €560 million (US$600 million), will contribute to the development of the Italian PV Gigafactory (Tango), an industrial-scale manufacturing plant for PV modules at Enel Green Power company 3Sun. In line with the agreement, the expansion of the factory will result in a 15-fold increase in its capacity to 3GW a year from the current 200MW.
The first 400MW is expected to be operational in September 2023, while the entire expansion will be fully in use by July 2024.