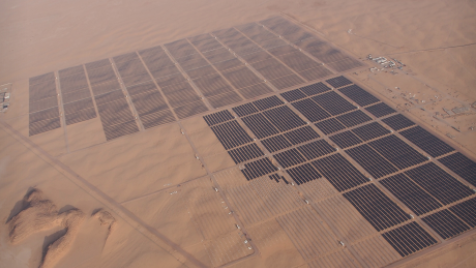 UAE-based developer Enviromena is pushing its project pipeline towards 1GW.
The firm has been an ever-present in the Middle East solar sector. Since its acquisition in November last year by Arjun Infrastructure Partners (AIP) it has continued to scale up.
"The region has seen tremendous growth in the solar industry as a predictable option against volatile commodity prices," said Sami Khoreibi, chief executive of Enviromena. "As costs continue to decline coupled with advancements in technology, we expect an upcoming project pipeline of 900MW for Enviromena in the region."
The company is building a 247MW project in Jordan and has 256MW of capacity at Egypt's Benban solar park. The developer has also been behind a number of major rooftop projects in the region.
"Enviromena has already completed 104MW of solar projects this year, and by year-end, we will have increased that total to more than 600MW," said Ayham Mkalalati, director of business development. "To continue growing our portfolio while providing unparalleled service, we've also increased our staff by 30% since the start of the year."
Speaking at the time of the AIP acquisition, Enviromena's Khoreibi said the "strategic support and access to capital that AIP brings to the table enables us to enhance our position as the market leader".
AIP acknowledged that the acquisition was about the deployment of project capital rather than merely an equity stake in the business.