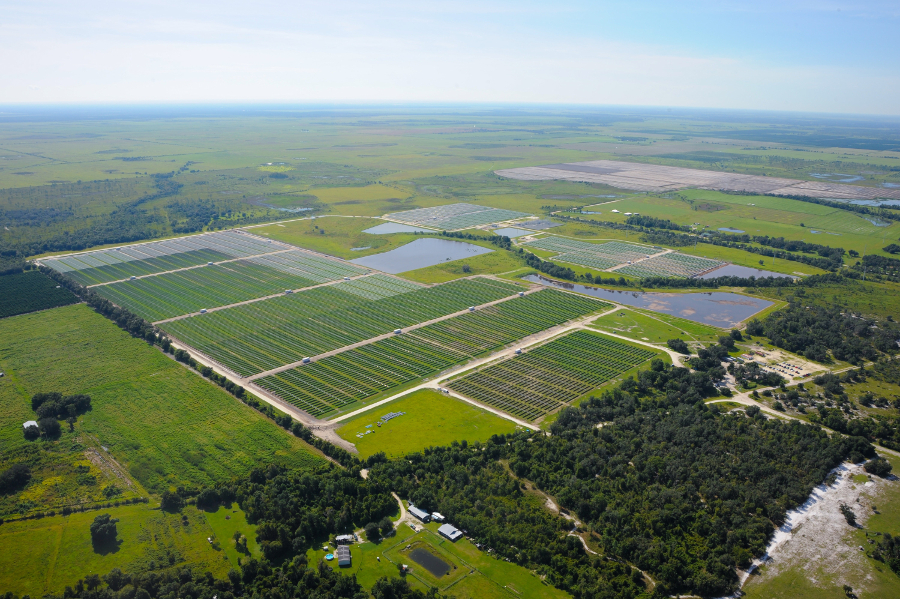 Utility firm Florida Power & Light Company (FPL) will begin work on its next 300MW of solar power capacity.
The four 74.5MW projects will be operational by early 2020.
In January FPL revealed a new "30-by-30" plan that will see the company install more than 30 million solar panels in Florida by 2030.
"The construction of four additional solar energy centers is just the latest demonstration of our laser focus on advancing solar energy for all of our customers, while keeping their bills lower than 90% of the country," said Eric Silagy, president and CEO, FPL. "These solar plants are part of our commitment to installing 30 million more solar panels by 2030 across more than 100 new solar sites, resulting in the creation of thousands of jobs here in our state."
The latest set of projects are the Okeechobee Solar Energy Center in Okeechobee County, Hibiscus Solar Energy Center in Palm Beach County, Echo River Solar Energy Center, Suwannee County and the Southfork Solar Energy Center in Manatee County.
The company estimates that it has created 3000 jobs in total since it embarked on its solar rollout in 2016.
The recent Solar Foundation jobs survey placed Florida behind only California in terms of total solar employment.