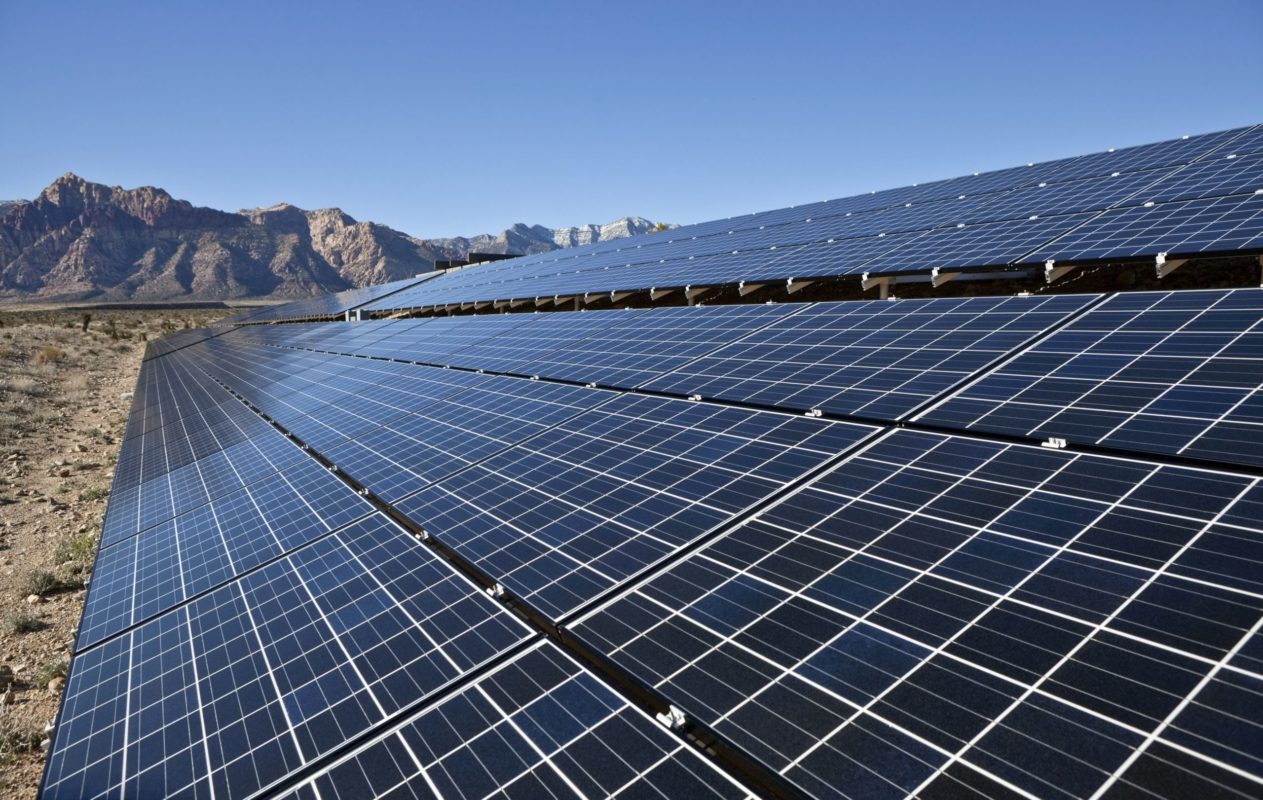 French power giant EDF RE has commissioned 179MW(AC) of solar projects that are powering Switch data centres in Apex, Nevada.
These are the first-ever utility-scale solar power plants to be built in one of the Bureau of Land Management's Solar Energy Zones.
Adam Kramer, Switch executive vice president of strategy, said: "Switch Station 1 and Switch Station 2 reflect our company's bedrock value of ensuring the data that runs our planet does not ruin our planet by building new, local, renewable energy resources."
Switch will recieve the power through a Power Purchase Agreement (PPA) with subsidiaries of NV Energy, assisting Switch with its target of 100% clean energy.
EDF RE purchased the Switch Station projects from First Solar. They are comprised of 1,980,840 solar panels, combined, covering 1,797 acres of land.
Cliff Graham, vice president, U.S. Development for EDF Renewable Energy, said: "EDF RE is positioned to invest US$3 billion between now and 2020 in renewable projects across the country."
The celebration was attended by figures from energy takeover, project owners and government officials to "throw the switch" for transfer of solar power to Switch data centres in Las Vegas and Reno.
U.S. senator Harry Reid, said: "Less than a decade ago, Nevada's solar energy landscape was non-existent, but this commissioning helps fulfil the vision I had to make our state the leader in renewable energy development."