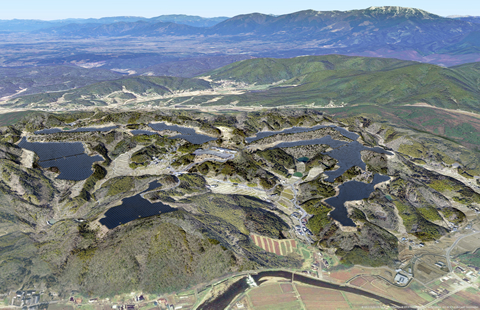 GE Energy Financial Services and energy developer Virginia Solar Group have commenced commercial operation on the jointly-owned 42MW Mimasaka Musashi solar project in Okayama, Japan.
The plant is to sell its power to Chugoku Electric Power Company (CEPCO) the local utility, via a 20-year PPA at a fixed tariff. The project was originally developed by Virginia Solar Group subsidiary, Pacifico Energy, with EPC Toyo Engineering responsible for its construction. Panels and inverters were jointly supplied by Yingli Green and TMEIC.
The Mimasaka Musashi project is one of three in Japan jointly owned by GE Financial Services and Virginia Solar Group, with the inauguration ceremony for the plant on 28 September closely following the commissioning of the 32MW Kumenan solar project.
"We are pleased to see another project investment come to completion and continue to deliver clean energy in support of Japan's renewable energy goals," said Sushil Verma, managing director and head of Asia Pacific at GE Energy Financial Services, in a statement.
"The Mimasaka project turned out very well and we appreciate how hard everyone worked to make it successful. We look forward to continuing to develop and construct solar projects in Japan," commented Nate Franklin, partner at Virginia Solar Group.
The project is another step towards realising Mimasaka's goal of becoming a zero emissions city, as well as to Japan's wider 20% renewable energy target.