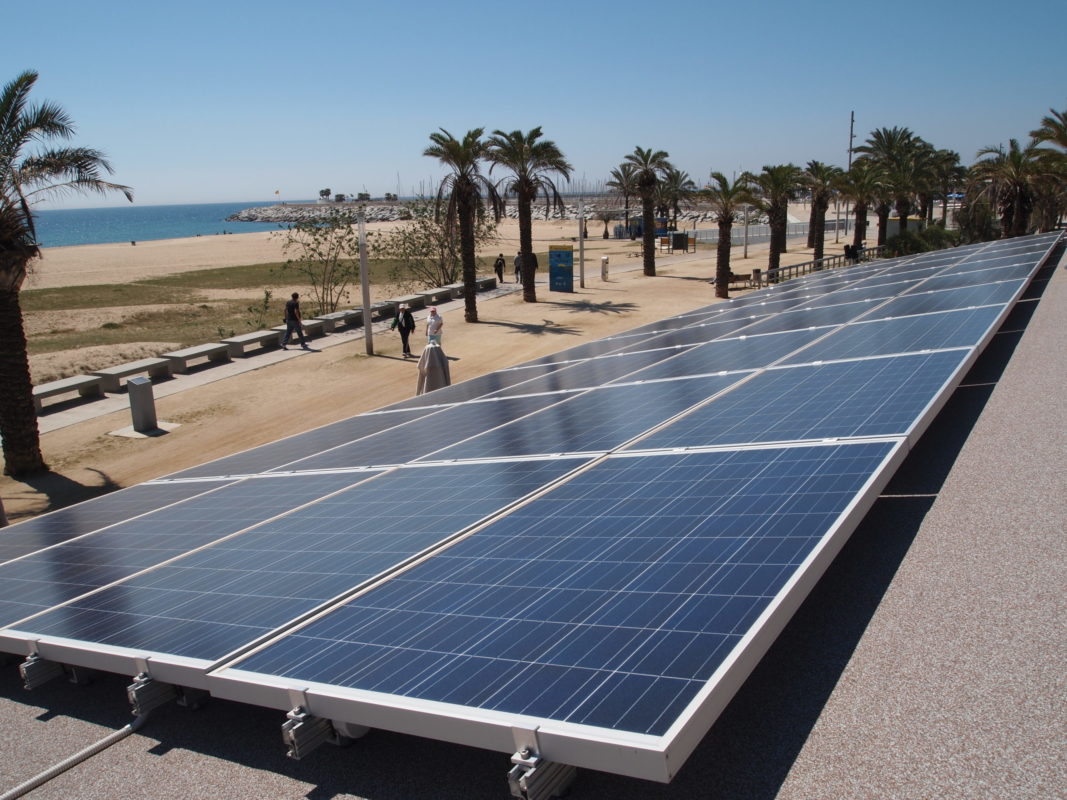 GTM Research's latest 'Global Solar Demand Monitor' report has highlighted that 13 countries by the end of 2018 would exceed the 1-gigawatt level of annual PV installations, up from eight in 2017.
Major markets such as China, US, Japan and India are expected to remain market leaders but emerging markets are expected to gain further traction, such as Brazil, Egypt, Mexico, the Netherlands and Spain.
The comeback king in the analysis is Spain. GTM Research noted that Spain has 3.9GW of contracts through August, which should be grid connected between 2018 and 2019, while further tenders are possible to meet obligations in the European 2020 renewable energy agreements.
As a result, the market research firm expects around 1.4GW of PV installations in Spain in 2018.
Another European country is set to surpass the 1GW mark in 2018. According to GTM Research, the Netherlands has seen strong annual growth since 2011, primarily from the residential rooftop market, driven by the Stimulation of Sustainable Generation scheme in the country.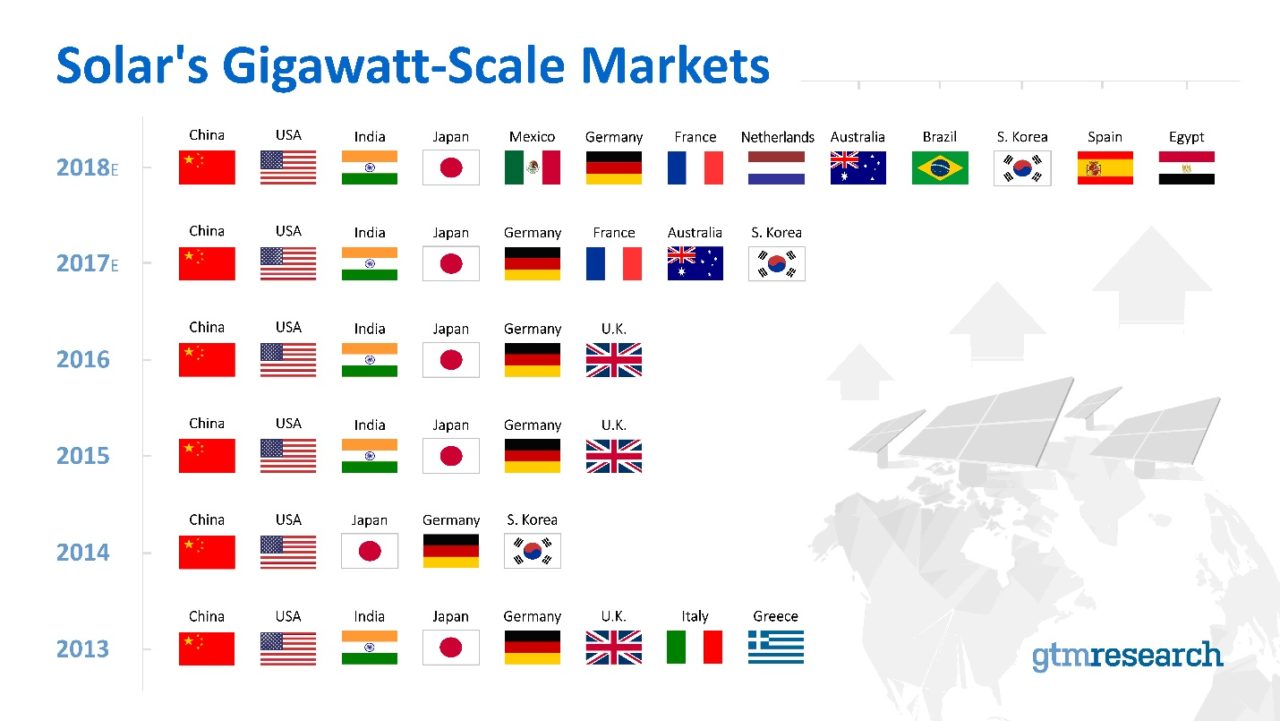 "The European market is entering a phase of sustainable growth, no longer driven by the Feed-in-Tariff boom and bust cycle," said Tom Heggarty, Senior Solar analyst at GTM Research.
The mature market in Europe is shifting away from feed-in tariffs to subsidy-free markets that are starting to build momentum such as the merchant projects commissioned in Italy, subsidy-free plants in development in the UK, and German PV auction prices, which are moving closer to wholesale power prices.
Also of note is the emergence of two Latin American markets that will top 1GW of installations in 2018, Brazil and Mexico.
"Brazil is about to become a 1-gigawatt market on the heels of developing several large utility-scale projects tendered in 2014," said Manan Parikh, GTM Research senior analyst. "The cancellation auction didn't achieve the desired results, leaving almost 80 percent of cancelled capacity (800 megawatts) in play to still be developed or flipped with a penalty."
Mexico was said to have the second-largest demand for electricity in the region with 60% of demand coming from utility projects and 40% distributed through 2020.
GTM Research also expects the PV market in Egypt to reach around 1.4GW in 2018, driven by recent tenders and European investment banks supporting the government tenders.
"After a challenging few years following the initial award and subsequent cut of Feed-in-Tariffs, over 1500 megawatts of utility-scale projects in Egypt have now reached financial close, driven almost entirely by a large international development bank financing consortium led by the European Bank for Reconstruction and Development and the International Finance Corporation, which to date has committed nearly $2 billion USD in loans," said GTM Research's Solar Analyst Ben Attia. "We expect the majority these projects to be realized in late 2018 and early 2019."