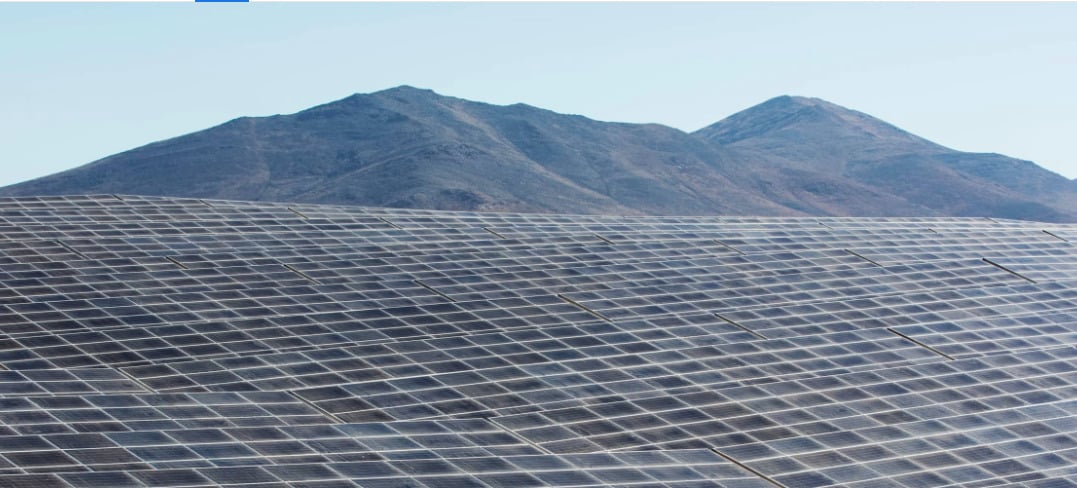 Google says it will spend US$150 million on renewable energy in regions where its products are manufactured, in a move it hopes will galvanise a further US$1.5 billion of investment.
The news was revealed by Anna Meegan, head of consumer hardware sustainability, in a blog post earlier this week. Details of the investment timeline and information about which "manufacturing communities" stand to benefit were not disclosed.
The move comes just weeks after the tech behemoth announced it had secured a raft of 1.6GW global renewable energy deals, in what it claims is "the largest corporate purchase in history."
Around 720MW of the renewable energy splurge will be procured from US solar projects, split between Texas (490MW), North Carolina (155MW) and South Carolina (75MW).
Google has since unveiled a power purchase agreement (PPA) for 250MW of solar energy from Hecate Energy's Texas installations.
Meegan said the flurry of new deals will boost Google's "worldwide portfolio of renewable agreements by more than 40%, reaching 5,500MW."
The $150 million clean energy investment comes less than a week after the Guardian newspaper published an investigation that revealed the Silicon Valley firm had made "substantial contributions" to climate change denial think tanks in Washington. This includes the Competitive Enterprise Institute (CEI), a policy group that claims climate change is a myth, lobbies for the rollback of environmental protections, and played a role in convincing the Trump administration to abandon the Paris agreement.
At 142.9MW, Google had the sixth most solar capacity installed in the US of any corporation in the US in 2018, according to the Solar Energy Industries Association (SEIA). Apple, Amazon, Target, Walmart and Nevada-based data centre firm Switch led the pack, with frontrunner Apple boasting nearly 400MW.
US solar prospects amid PPA uptake and a changing policy landscape will take centre stage at Solar Media's Solar & Storage Finance USA in New York on 29-30 October 2019.