A hybrid power plant in Nevada, USA, which combines geothermal, PV and solar thermal power has been inaugurated and become the first of its kind to combine the three generation types.
Enel Green Power, the Italian firm behind the project, has already hailed the hybrid combination a success, citing evidence that the integration of the thermal element, the final phase of the project, has boosted the output of the geothermal plant by 3.6%.
The geothermal element of the project, the first phase, was completed in 2009. In 2012 Enel added a 26.4MW PV system, before installing the 2MW solar thermal facility last year.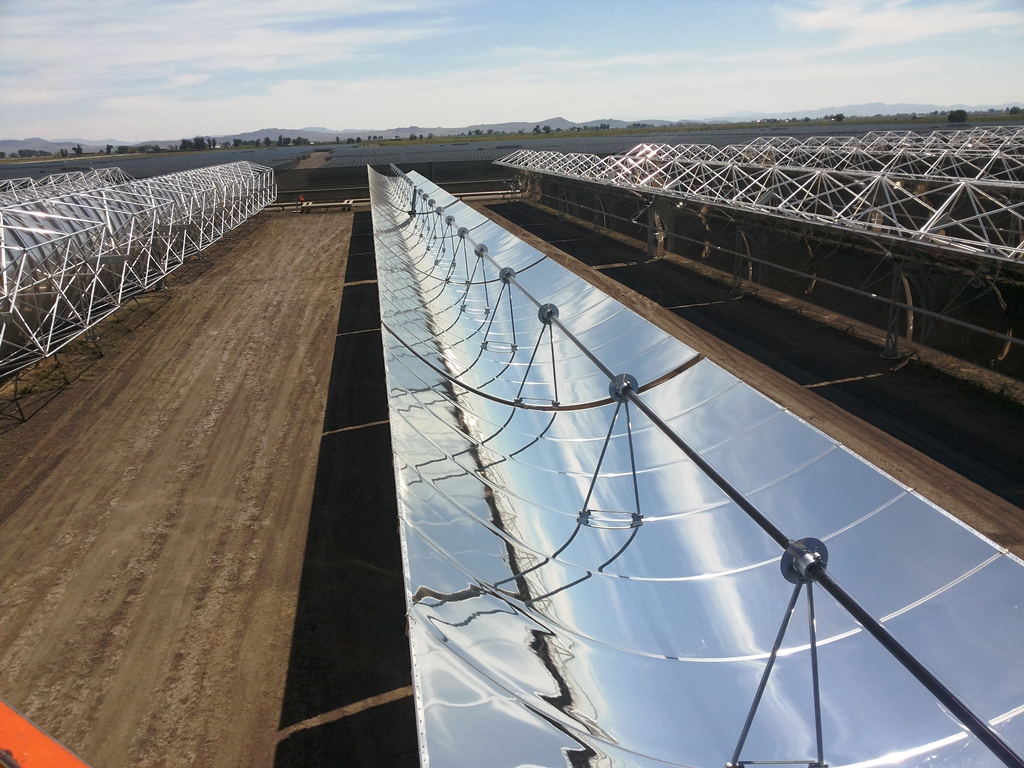 The company said the three generation types were complementary because they have different generation profiles: production from solar PV and thermal is higher during the sunniest and hottest times of day, when the geothermal plant is less productive. By combing the three technologies at one site, Enel said energy availability is increased and intermittency reduced, while increased productivity during peak hours also enables a more load-following production profile.
That theory is borne out by figures published by Enel drawn from operating data between March and December 2015, which revealed that the integration of the solar thermal element with the 33.1MW geothermal plant increased overall output of the plant by 3.6%, compared with geothermal output only.
"The lessons we are learning at this advanced geothermal-solar facility will be key to the development of other hybrid plants throughout the world. We will continue to invest in new technological solutions to maximise existing assets and support further growth, maintaining innovation and operational efficiency as a key driver of our strategic plan," said Enel CEO Francesco Starace.
The sharing of infrastructure between the three plants also generates further savings, making the plant more cost-effective overall, Enel said.
A detailed Project Briefing article on the Stillwater project was published in Volume 1 of PV Tech Power in 2014. To read the piece in full, click here.