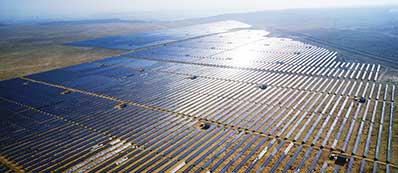 According to GTM Research, global solar PV installations are expected to surpass 104GW in 2018, despite the top four markets, including China, forecasted to decline collectively by 7%.
The market research firm is forecasting that PV installations in China would not reach the record 53GW plus reached in 2017. Instead the demand will fall to 48GW in 2018. However, China would still account for around 47% of global demand this year.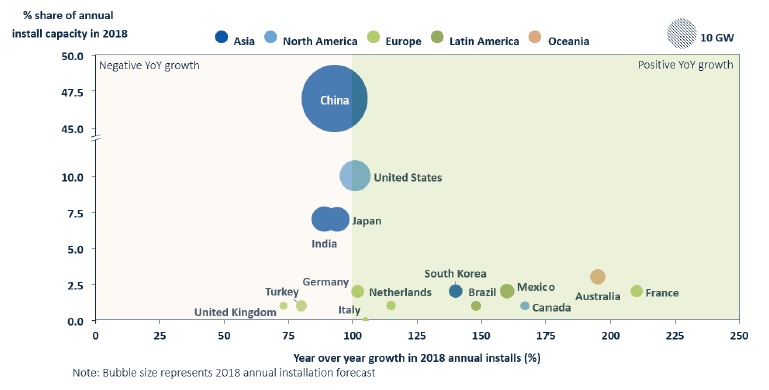 "Trade restrictive measures continue to be a barrier to growth in the U.S. and India," said GTM Research Solar Analyst Rishab Shrestha. "Although the availability of tariff-free modules in the U.S. and the announcement that compensation will be provided to Indian developers negatively impacted by changes to tariffs and duties provides some encouragement."
According to GTM's latest market report, the U.S. market is expected to be flat in 2018, adding a forecasted 10.6GW.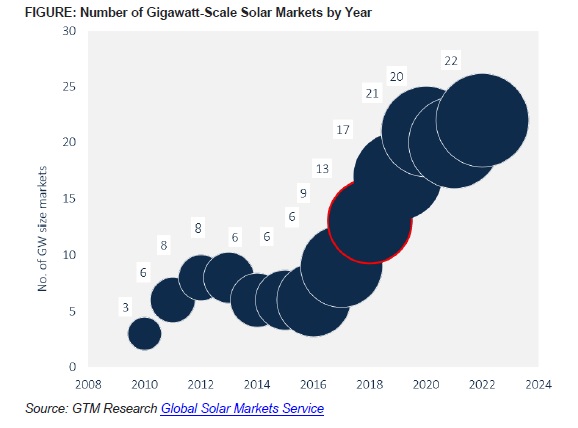 In contrast, India is expected to regain momentum and is forecasted to install 7.1GW in 2018. Global growth is also being supported by rapidly expanding markets in Latin America, the Middle East and Africa.
GTM noted that Latin America, driven by Brazil and Mexico would reach 5.6GW of installations in 2018, while the Middle East and Africa would reach installations totalling around 4.7GW.
The market research firm noted that the 1GW of projects awarded through Mexico's A1 auction were expected to come online 2018, while in Egypt the 1.8GW Benban solar park would also be completed, making these two markets leaders in the respective regions in 2018.
After several years of decline, Europe is also expected to rebound as Spain is expected to install over 1GW in 2018, as well as France.