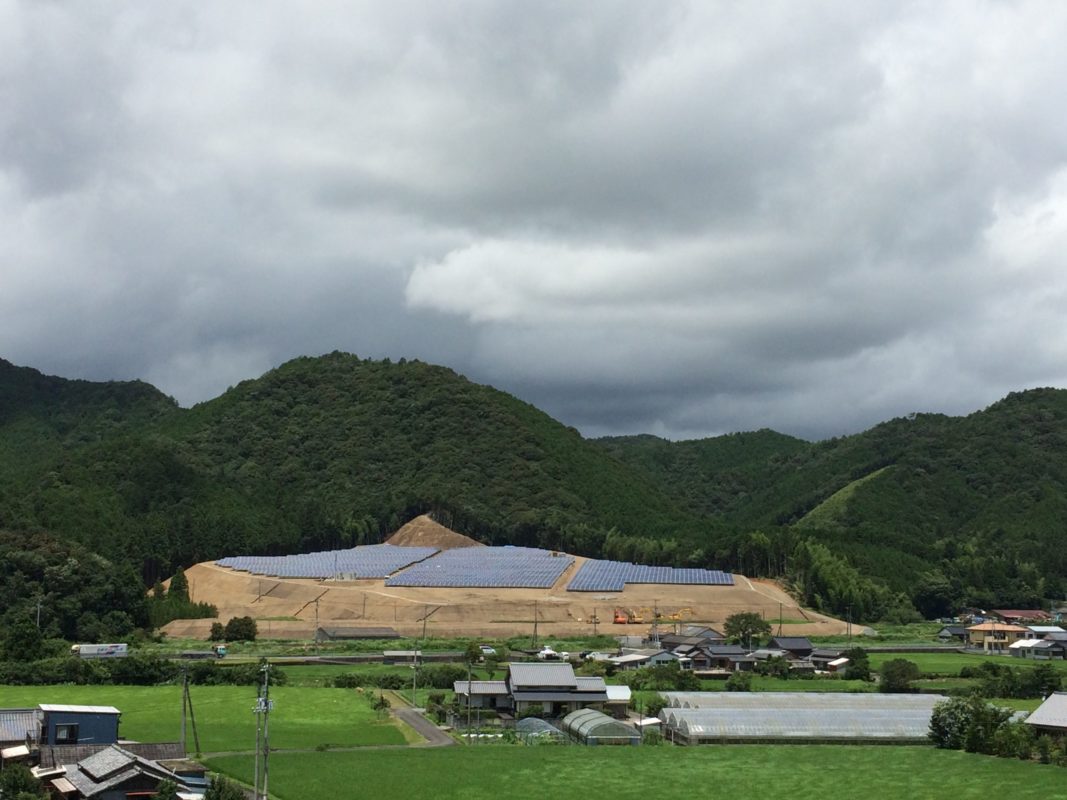 China-based PV module manufacturer Hareon Solar Technology Co, has reported unaudited first half 2018 financial results, highlighting the collapse in the company in 2017, as losses mounted and was forced into major restructuring in 2018.
Hareon Solar had suffered major financial issues before reporting a net loss in 2017 of approximately US$707 million after losses were reported every year since 2012. Its PV manufacturing subsidiary was forced in to bankruptcy proceedings, senior management left including its CTO and the company has been fending off delisting.

It would also seem that Huajun International Group Limited, an investment holding company has acquired a major stake in the company and started a major restructuring of Hareon Solar, including the closure of some of the PV manufacturing operations and dispose of 'inefficient loss-making assets' and idled assets that are not required for production and current business operations, which also include some PV power plant projects, in order to reduce the company's management costs.
Hareon Solar reported unaudited first half 2018 sales of RMB 581.99 million (US$85.3 million approx.), down 66.2% from the prior year period.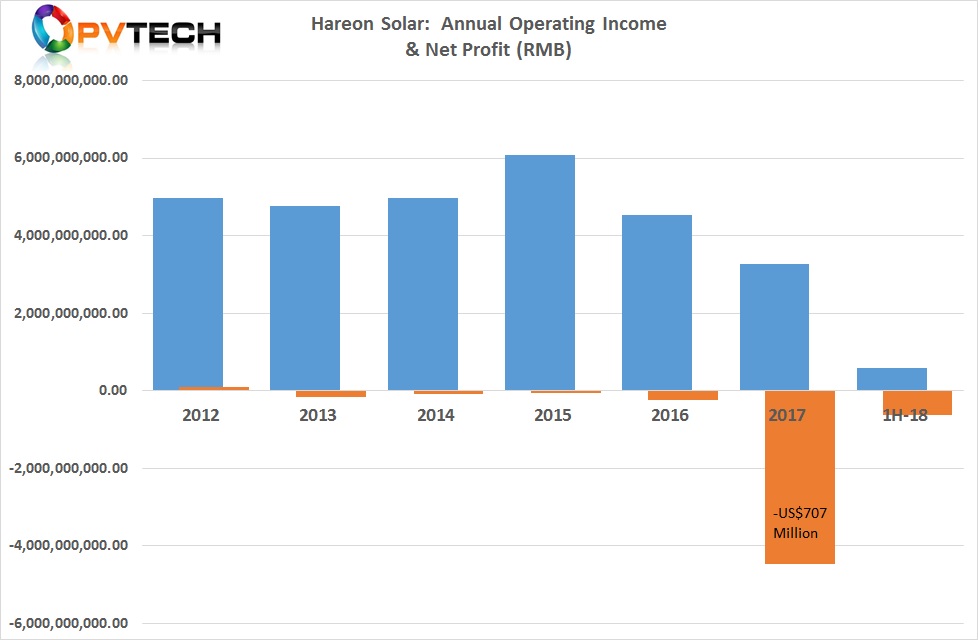 Net loss in the reporting period was RMB 637.2 million (US$93.3 million approx), as the company mainly sold PV modules without capital to continue operations before the Huajun International bailout.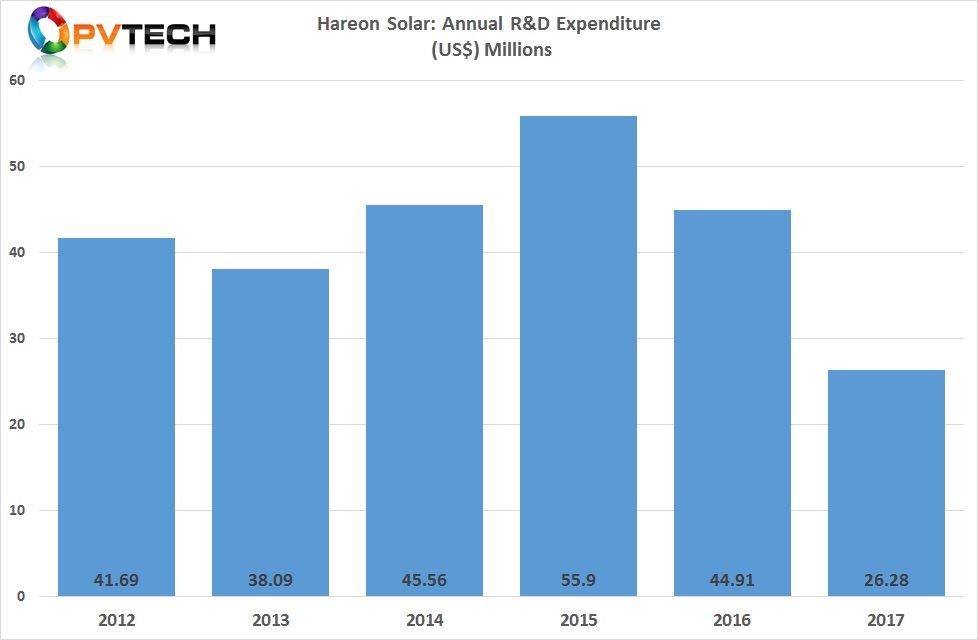 The company had been a relatively high spender on R&D, which topped US$55 million in 2015, falling to just over US$26 million in 2017. In early June, 2018 several executives resigned from the company, including the Vice President and CTO of Hareon Solar Technology Co, Li Hongbo.
The company reported spending on R&D in the first half of 2018 at around RMB 5.7 million (US$836,602. Approx.).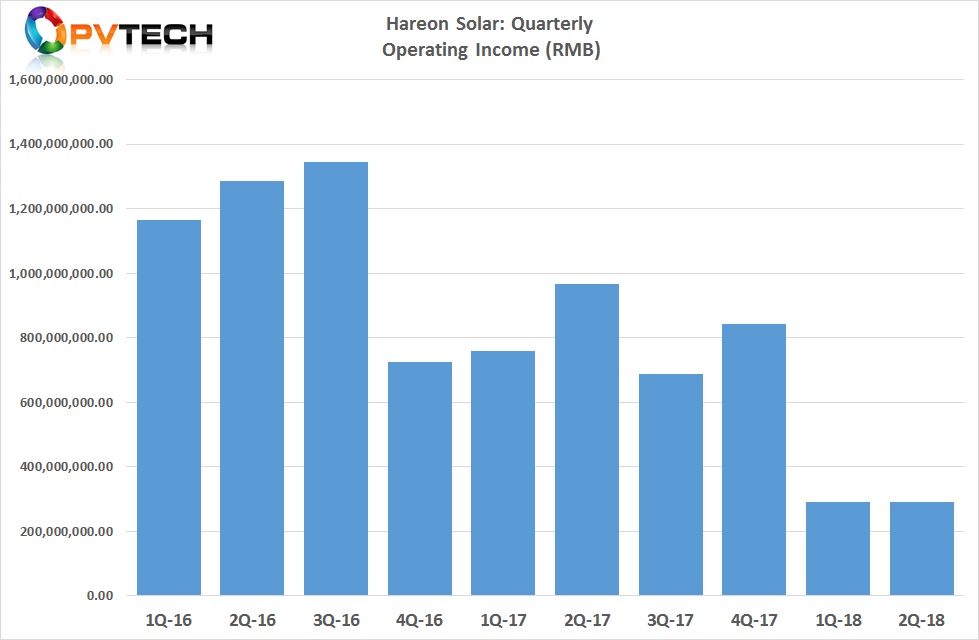 Under previous management, Hareon Solar raked-up significant overdue debts, due to lack of capital and is facing a series litigation cases from suppliers and contractors.