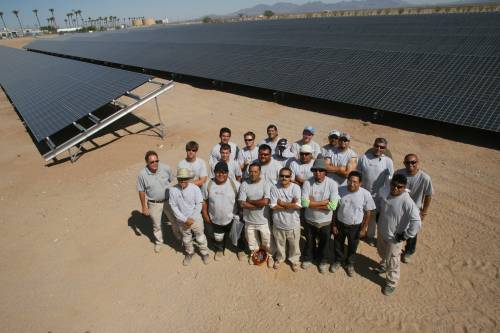 Troubled renewables firm SunEdison has disclosed that Steven Tesoriere, a member of its board of directors since 2012 has resigned his position with immediate effect.
Tesoriere is managing principal and portfolio manager at US hedge fund, Altai Capital Management and was noted as a key player in SunEdison's transformation from a polysilicon producer (formerly MEMC) to a major renewables energy firm. Tesoriere has also been credited as a driving force behind its yieldco strategy. Altai is also a major investor in the SunEdison yieldco, Terraform Power.
SunEdison said in an SEC filing that Tesoriere's resignation was not due to any disagreement with the company.