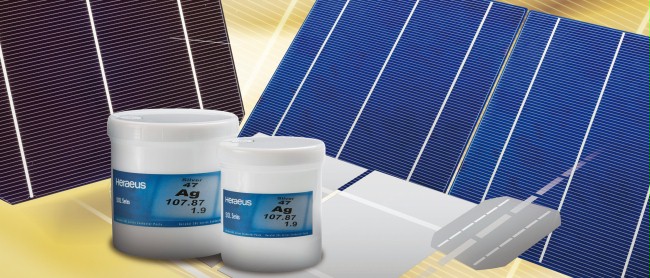 Major PV metallisation paste producer Heraeus Photovoltaics says it has bolstered its multi-supplier sourcing strategy for silver powder after an accident in early January 2016 at one of the largest producers, Dowa Hightec, left two workers dead and two injured. The plant was subsequently shut down and could be out of commission for several months, pending investigations.
Heraeus Photovoltaics noted that the incident had had only a partial impact on its silver paste production and supply, but acknowledged that the impact of the accident revealed that the global PV industry could be "vulnerable to an even short-term interruption of the supply of key raw materials".
To mitigate supply issues to its customers, Heraeus Photovoltaics said that it had expanded its trading partner network to include additional silver powder suppliers, while adopting a new safety-of-stock policy that would mitigate potential supply chain disruptions in the future.
The supply disruption of silver powders means that Heraeus releases its newest family of pastes based on different silver powders than before. The company said the aim of this approach was the round-up completion of its set of redundant pastes, which back up each other. This redundant product offering helps to further decrease key material dependency, Heraeus said.
The company added that it was currently working closely with customers to implement supply and product solutions, which would fulfil both short-term as well as long-term delivery requirements.
Taiwan-based rival silver paste producer Giga Solar has been put in the same position and is seeking new suppliers as demand remains strong.
The other major silver paste supplier DuPont Photovoltaics has yet to publicly announce any potential impact from the accident at Dowa Hightec.