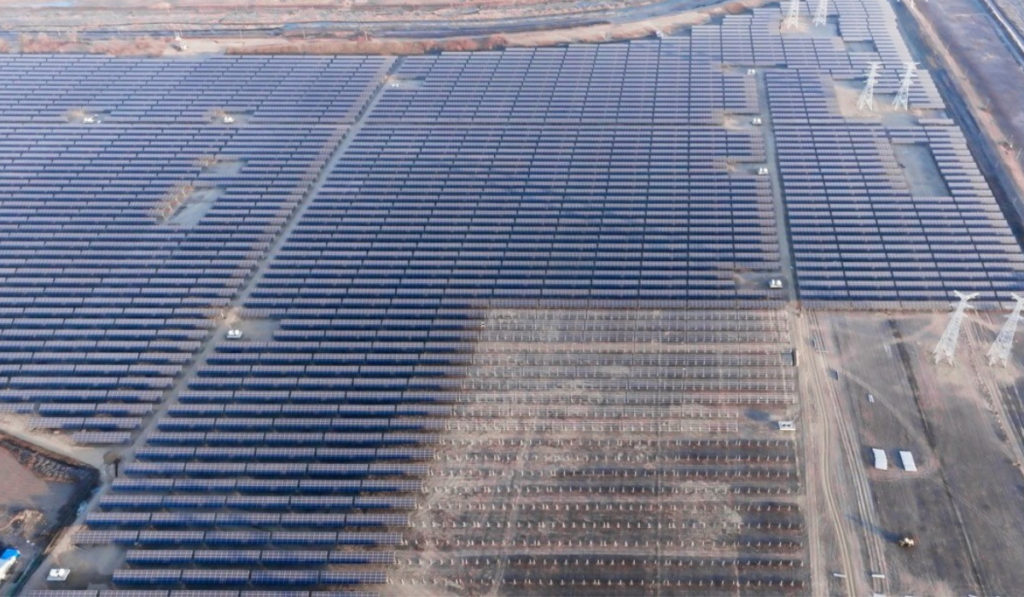 PV manufacturer Huasun's Himalaya G12 module has announced a certified output of 723.97W.
The Himalaya G12–132 heterojunction (HJT) module's maximum conversion efficiency reached 23.3%, certified by German sustainability services provider TÜV SÜD.
Launched in mid-2022, the Himalaya module is based on 210mm HJT cells combined with monofacial monocrystalline and SMBB technology. It retains the efficiency of HJT cells whilst also increasing water resistance and anti-potential induced degradation (PID) performance by featuring a PIB-encased double-glass structure.
Additionally, Huasun claimed that the annual power generation of Himalaya G12-132 modules was at least 6% higher than other types of large-size modules, adding that it could reduce the levelised cost of electricity.
In January, the module's certified power output was 715W, surpassing the original output of 710W in June 2022. The company also said that its Himalaya modules had been deployed at the Weijing agrivoltaics project in Shandong province, China, with a capacity of 50MW.