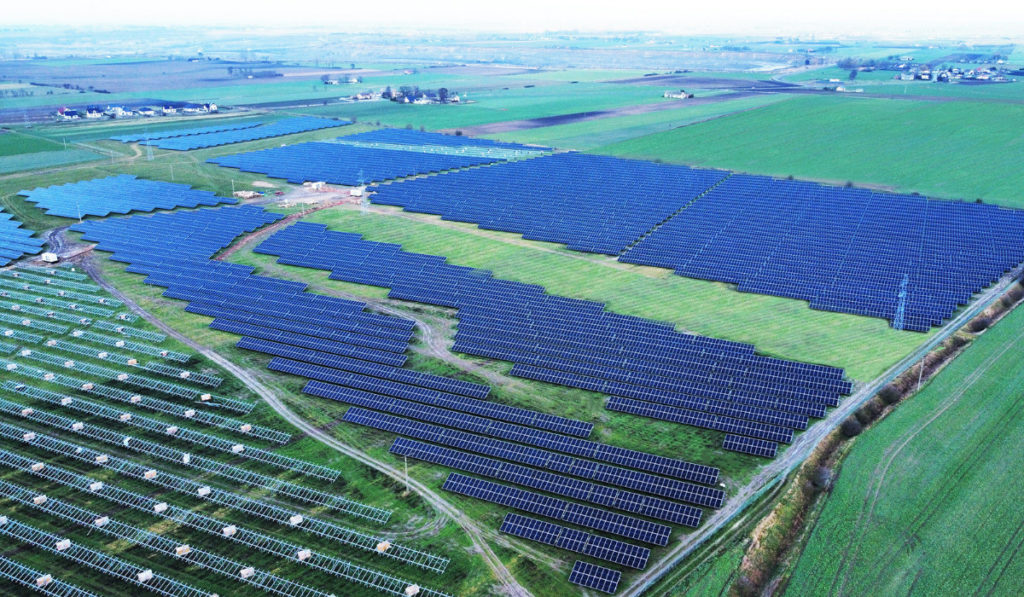 Chinese technology company Huawei will supply string inverters and smart transformer stations to a 205MW PV and wind farm in Poland.
Located on a post-mining land in Kleczew, Wielkopolska Voivodeship, the hybrid farm claims to be the largest renewable energy park in Central and Eastern Europe and the first project in Poland to combine PV and wind technologies. The first phase of construction includes the construction of a 193MWp PV power plant and a 12MW wind power plant.
In this project, Huawei will supply 23 smart transformer stations and 710 string inverters crucial to the PV power plant. The PV power plant's annual energy yield could reach about 222GWh.
"Huawei has been consistently involved in developing the modern energy sector with smart PV solutions for several years. This is a very important investment on the way to the full decarbonisation of the Polish economy and the provision of green, clean and cost-effective energy to the entire society," said Ryszard Hordyński, director of strategy and communications at Huawei Poland.
Renewable energy company Lewandpol Group is the energy farm's investor and the asset manager is solar and wind energy project manager Ergy.
In January, Lewandpol Group secured a loan agreement worth PLN90 million (US$20.7 million). The loan was granted by a fund partly managed by the state-owned Polish Development Fund. The granted loan was supplemented by a senior financing package worth PLN776 million (US$178.8 million) made available by a consortium of banks ING, PKO BP and mBank.
PV Tech publisher Solar Media will be organising the third edition of Large Scale Solar CEE in Warsaw, Poland during 14-15 November. The event will focus on Eastern Europe with a packed programme of panels, presentations and fireside chats from industry leaders responsible for the build-out of solar and storage projects in Poland, Bulgaria, Romania, Greece and Hungary. More information, including how to attend, can be read here.