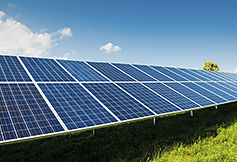 Spanish energy provider Iberdrola announced that it has commenced construction on a 100MW solar project in the Mexican state of Sonora.
The project, which will be developed in the municipality of Hermosillo, will require an investment of US$135 million. According to a release from the local government, state governor Claudia Pavlovich met with representatives from Iberdrola to discuss additional details regarding the installation.
Energy produced at the installation will be sold to private customers as part of the county's new Wholesale Electricity Market.
The solar panels used in the development of the installation will be installed in August, while the total project is expected to be completed in 2018.