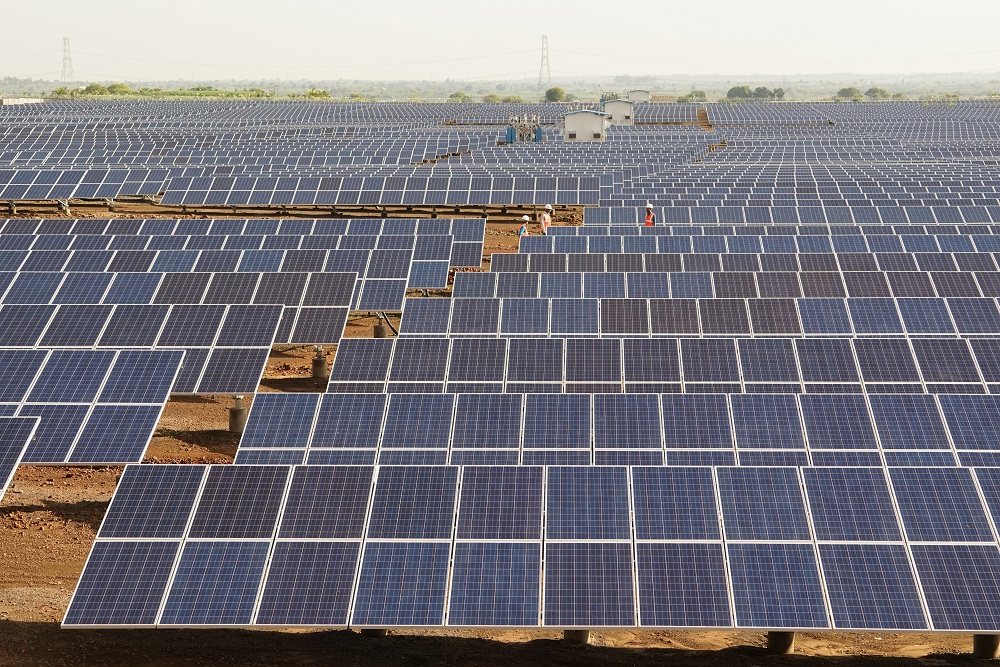 India reached 9,012MW of solar deployment as of 31 December 2016, according to new data from the Ministry of New and Renewable Energy (MNRE).
The figures were released in an agenda note ahead of a meeting between state principal secretaries and renewable energy nodal agencies this month in New Delhi.
The top states with more than 500MW installed on this date were:
Tamil Nadu – 1,591
Rajasthan – 1,318
Gujarat – 1,159
Andhra Pradesh – 980
Telangana – 973
Madhya Pradesh – 840
Punjab – 545
MNRE figures also show that out of a target of 12GW in 2016/17 (year end 31 March), just 2,250MW had been commissioned up to 31 December 2016.
However, consultancy firm Bridge to India reported that India surpassed 10GW solar installations in November last year, while Mercom Capital Group put the figure at 9,018MW in mid-December 2016.
The ministry also revealed individual state solar Renewable Purchase Obligation (RPO) compliance data: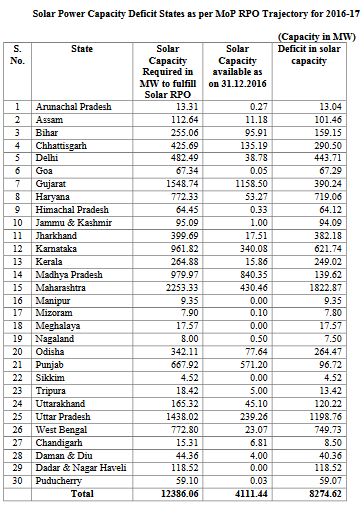 As of 31 December 2016, India had also reached 28,665MW of wind energy capacity, led by Tamil Nadu (7,694MW), Maharashtra (4,666MW), Gujarat (4,442MW) and Rajasthan (4217MW).