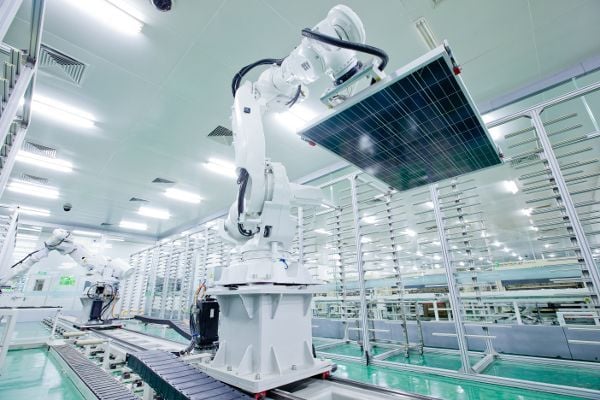 'Solar Module Super League' (SMSL) leader, JinkoSolar is to expand its high-efficiency large-area mono-wafer production capacity in China to 18GW in the second quarter of 2020, which would be higher than its module assembly nameplate capacity.
The SMSL has so far made four separate capacity expansion announcements in 2019. The expansion of wafer production has been included in each of the capacity expansion updates.
Kangping Chen, Chief Executive Officer of JinkoSolar, commented: "With this added capacity, we will be ideally positioned to benefit from the growth opportunities that strong demand for high-efficiency mono products are creating. Rapidly expanding capacity for mono products will enhance the overall integration of our production and significantly improve overall profitability going forward."
The latest expansion relates to its wafer production complex in Leshan, Sichuan Province, China that the company said was a Phase II expansion of an additional 5GW, bringing total nameplate capacity to 18GW when the expansion phase is expected to start ramping in the second quarter of 2020.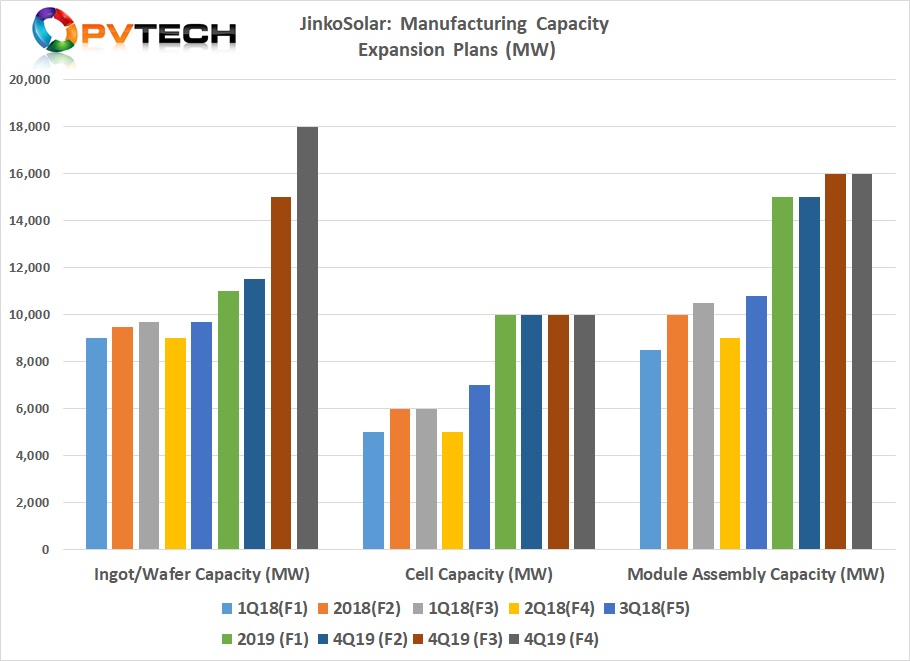 However, according to PV Tech's tracking of manufacturing capacity expansion plans in the PV industry, JinkoSolar's latest expansion would add a further 3GW to previously announced expansions made during 2019.
The latest expansion plans also indicate that JinkoSolar will be expanding in-house module assembly capacity at some point soon, due to wafer capacity in 2020, exceeding expected module assembly nameplate capacity of 16GW by the end of 2019.
JinkoSolar has only made a single announcement on increasing solar cell capacity in 2019. Currently, the SMSL expects to have 10GW of solar cell capacity by the end of 2019.
JinkoSolar has often announced capacity expansions at the time of announcing quarterly financial results. The SMSL is due to announce third quarter results on November 19.