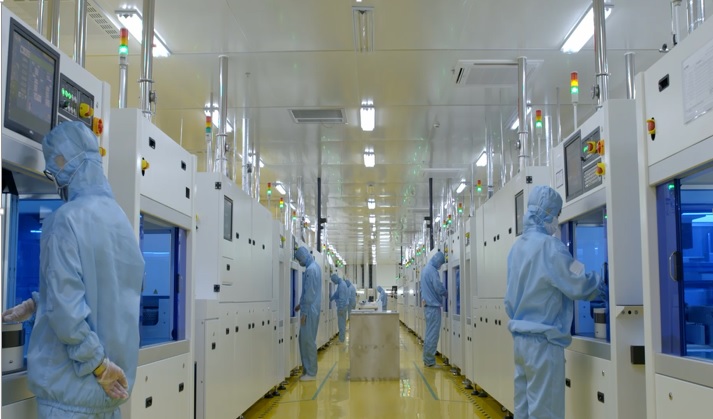 China-based PV module materials and N-type mono module manufacturer Jolywood (Suzhou) Sunwatt Co is planning to expand production through its key stakeholders Lin Jianwei and Zhang Yuzheng selling between 5%-10% of their shares in the company to Huajun Industrial, part of the Haujun Group.
The strategic framework agreement will provide a maximum of RMB 2.5 billion (US$364.7 million) in new capital to Jolywood to expand primarily its solar cell production capacity, while Huajun Industrial will focus on downstream PV projects.

The proportion of the total number of shares being transferred to Huajun Industrial as of January 4, 2019 was said to be 7.3%.
Jolywood currently has N-type mono TOPCon cell capacity pf 2.4GW in Taizhou, China and module assembly capacity of 2.8GW in Yangzhou with plans to expand cell capacity by a further 10GW in Quzhou, China.
Recently, 'Silicon Module Super League' (SMSL) member GCL System Integrated Technology (GCL-SI) agreed to take full control of Huajun International Group's PV manufacturing operations (Huajun Power Technology (Jiangsu) Co), as part of a cooperation framework agreement that would last for three years.
Jolywood had previously reported third quarter 2018 revenue of RMB 612.5 million (US$89.3 million), down from around US$110.5 million in the second quarter of 2018, after the impact of the China 531 New Deal announced at the end of May, 2018.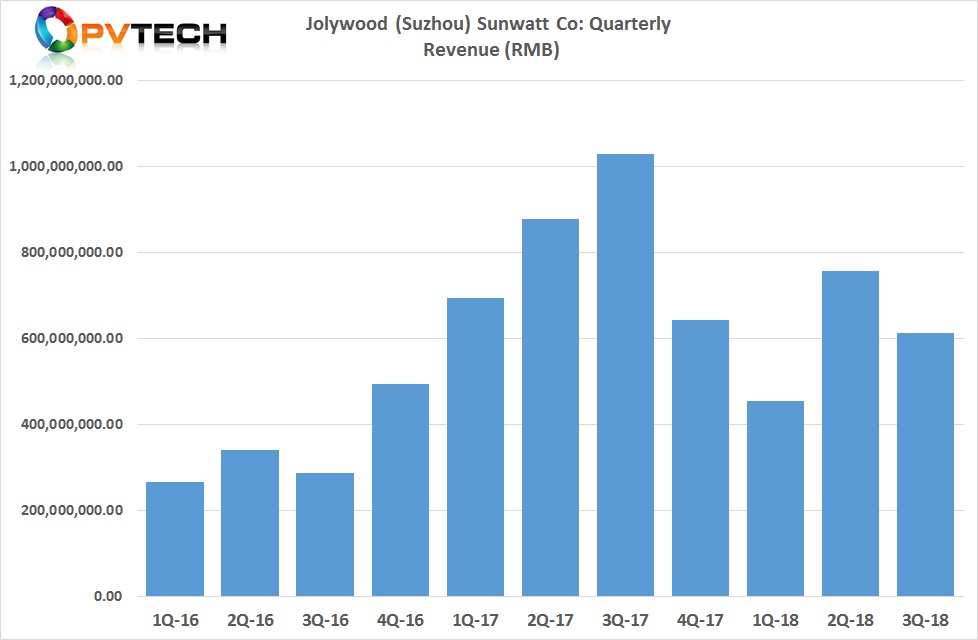 However, profits for the third quarter increased significantly to approximately US$10.7 million, compared to around US$6.4 million in the previous quarter after strides to improve receivables, notably from its PV backsheet business unit supplying other PV module manufacturers.