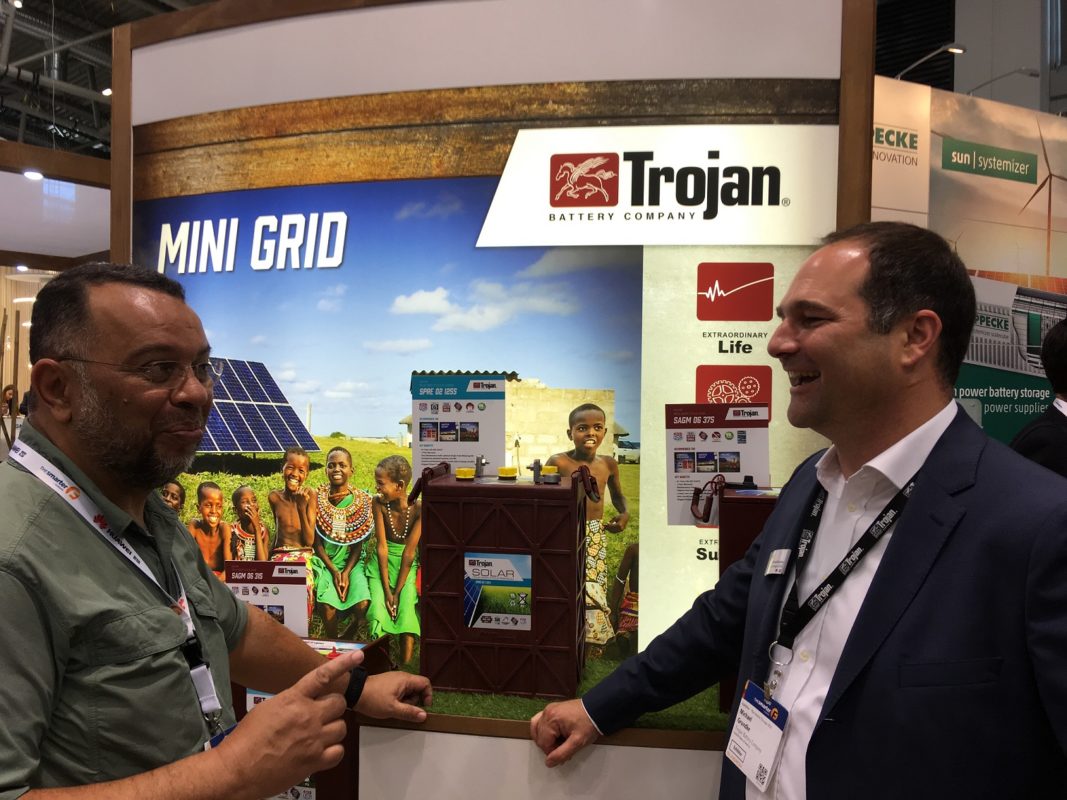 A veteran of Kenya's renewable energy industry has argued strongly in favour of lead acid batteries over lithium-ion, in response to a recent article on off-grid solar PV in Africa.
Nawir Ibrahim of the Centre for Alternative Technologies (CAT), Kenya, is a distributor of solar and other distributed energy equipment, based in the capital, Nairobi. With 18 years personal experience in renewables in Kenya and a distribution partner to lead acid battery manufacturer Trojan Batteries, Ibrahim said he was happy to continue recommending the technology for creating dispatchable solar installations in off-grid settings.
"From the beginning of our company, until today, we've only been selling lead acid batteries," Ibrahim told Energy-Storage.news at last week's Intersolar Europe / ees Europe show.
"The reason being, I know what will happen to them at the end of their lives. There will be no poisoning in the earth."
A short while ago, in a feature article published in Global Storage Opportunity 2018 – our special 42-page report available as a free download on the 'Resources' section of this site – we spoke with representatives of Powerhive, a mini-grid 'utility' company active in African countries including Kenya and Off-Grid Electric, which sells or leases home solar-plus-storage to individual households and businesses in Tanzania, Rwanda, Ghana and the Ivory Coast.
Read the full piece on Energy-Storage.news