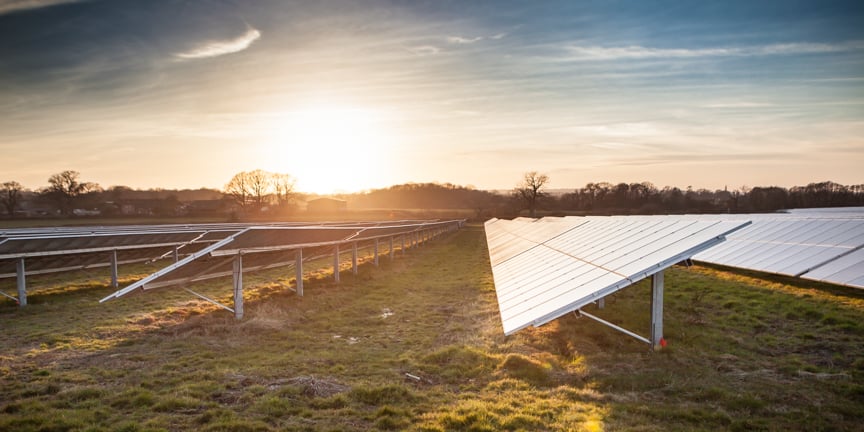 Prolific solar developer Lightsource BP is to deploy more than 300MW of utility-scale solar farms backed by power purchase agreements in the UK.
The farms are to supply power to a series of as yet unnamed corporate counterparties up and down the UK, with contracts having been finalised in the last few months.
Speaking to sister publication Solar Power Portal, Nick Boyle, chief executive at Lightsource BP, said that solar had been able to beat other forms of generation on price as technology prices have continued to slide.
"We're now in a position where we're able to take on other forms of electricity generation in PPA bidding, wind included, and win. Now that is a shocker in this country."
Expanding on the position, Lightsource BP COO Kareen Boutonnat said the UK was emerging as a market leader for PPA structure innovation.
"I think we have some quite innovative PPA structures that are paving the way for other geographies. I think the UK market needs to be super-efficient, and as a result, we're definitely pushing the boundaries in terms of PPA-type structures," she said.
Lightsource BP has been among the early drivers in PPA-backed solar development in the UK, the most recent example being a 6.42MW solar farm connected via a private wire to a manufacturing facility in Newtownabbey, Northern Ireland, in August this year.