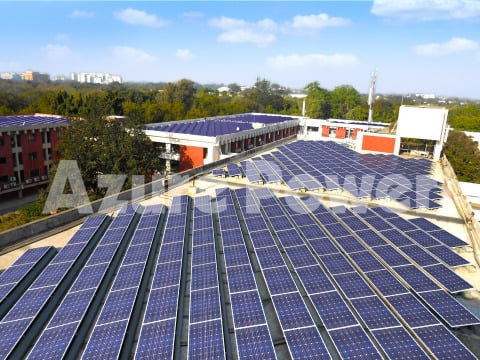 Lightsource BP and EverSource are to help channel US$330 million towards Indian utility-scale solar and wind, using an investment platform run by the CDC Group.
The UK developer and Indian private equity firm will be investing in the scheme through EverSource Capital, a green fund management platform they launched last year.
Their investments in India – together with those from India's National Investment and Infrastructure Fund (NIIF) – will be deployed via Ayana Renewable Power, a Southeast Asia-focused unit created last January by development financier CDC.
Run by an independent board, Ayana was launched to boost renewables across India but also Pakistan, Sri Lanka and Myanmar. The unit is overseeing construction of 500MW in solar capacity in India alone and has, EverSource said, a "strong pipeline" of projects to add to the portfolio in the future.
Indian PV's quest for private capital
The fresh funding to India's PV follows similar large-scale financing boosts for the industry. Only last week, the government rubberstamped INR344 billion (~US$4.84 billion) in investment to deploy 25GW across farming land; this was followed by an announcement by Northeastern states this week of a 1GW PV tender.
Private funding is proving more elusive, however. In mid-February, Bridge to India consultants warned the government would need to work hard in 2019 to mend investor confidence, "hammered" last year by execution issues, policy reversals and the cancellation of tenders.
For Lightsource BP, the news on India follow weeks packed with announcements in the UK, the US, Iberia, Egypt and others; the 15-year PPA it signed with Budweiser for 100MW worth of projects last December was pitched as the UK's "biggest ever" subsidy-free solar deal.
The key fund of its platform alongside EverSource is the Green Growth Equity Fund, a vehicle backed by the British and Indian governments to deploy US$10-250 million cheques in renewables, clean transport and other areas.