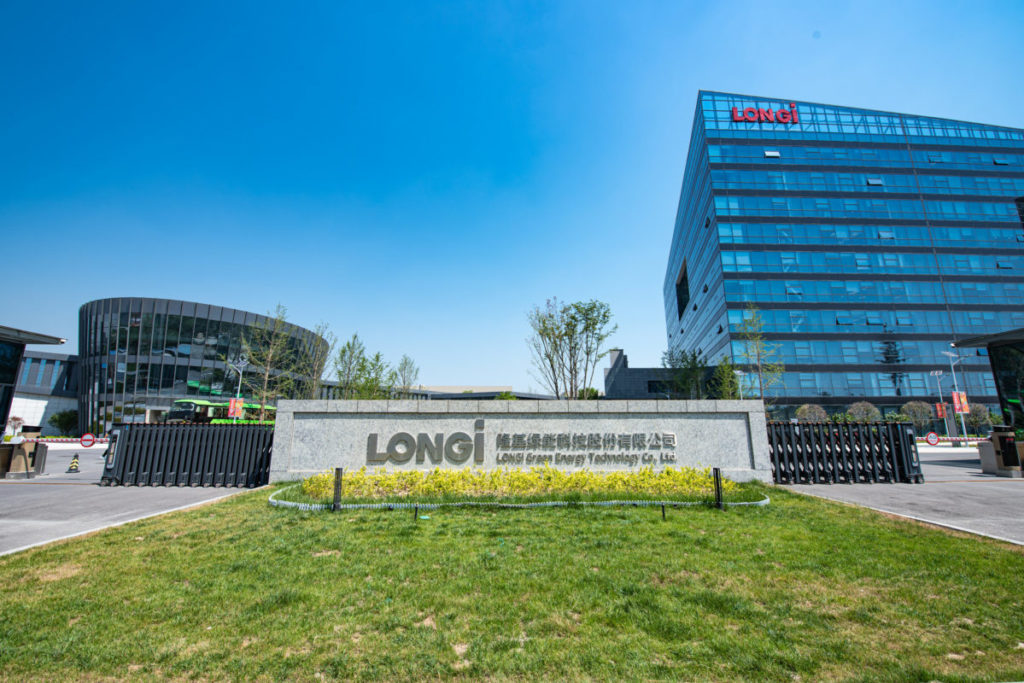 Solar Module Super League (SMSL) member LONGi produced 46.76GW of monocrystalline modules in 2022, over 46GW of which were shipped to external customers.
According to the company's financial results for last year, 2022 was the first time that LONGi's yearly revenue surpassed RMB100 billion (US$14.4 billion).
LONGi is consistently one of the top four solar manufacturers in the world. Last year it produced 85.06GW of monocrystalline silicon wafers, half of which – 42.52GW – it sold to external customers, using the other 42.54GW to construct its own products.
At the end of the year, its production capacity for wafers was 133GW, along with 50GW of cell capacity and 85GW of modules. LONGi said it plans for those capacities to expand considerably by the end of 2023, with monocrystalline wafer, cell and module production targets of 190GW, 110GW and 130GW respectively. It intends to ship 85GW of modules by the end of this year.
Polysilicon prices were high for much of 2022, which LONGi said it took proactive measures to address. Over the year, greater production capacity and availability of silicon materials lowered the price.
In terms of year-on-year financials, LONGi's revenue saw a 60% increase to RMB129 billion (US$18.6 billion) in 2022. In Q1 2023 it recorded net revenue of RMB28.3 billion (US$4.1 billion), a 52% rise YoY.
Net profits increased 63.2% YoY to RMB14.8 billion (US$2.1 billion) and net cash flow from operating activities almost doubled compared with 2021, up 97.7% to RMB24.37 billion (US$3.5 billion).
Fellow SMSL member Jinko Solar recorded similar figures in Q1 2023 with revenues of RMB23.33 billion (US$3.3 billion), a 58% increase from the same quarter a year earlier.
In its financial announcement, LONGi said that it plans to invest in and accelerate its production lines in China to service international markets. It is also consolidating its positions in Vietnam and Malaysia. Europe is a large importer of Chinese modules with significant deployment targets for the coming years, and India is also looking to greatly expand its solar deployments. The company highlighted both of these markets in a report on H1 2022.
Outside of its home market, the SMSL member partnered with US renewables developer Invenergy to build a 5GW module assembly plant in Ohio earlier this year, marking the first foray in the US for the Chinese manufacturer.
Furthermore, LONGi also highlighted its research and development investments and its work in increasing the efficiencies of p-type heterojunction (HJT) cells and modules.