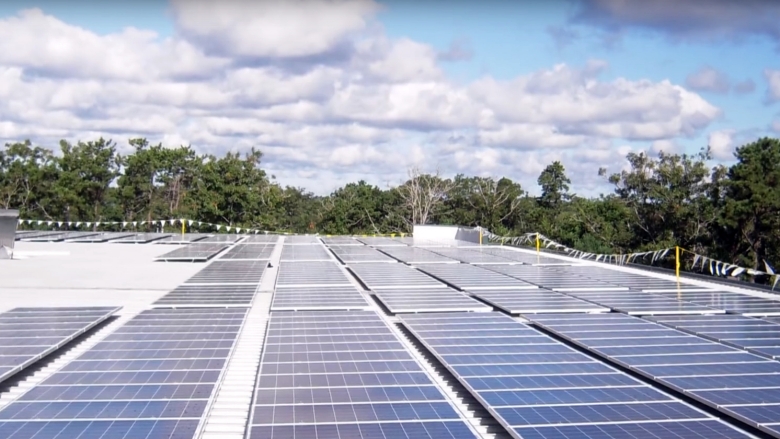 The Islamabad Chamber of Commerce and Industry (ICCI), which represents more than 3,000 major industrial members in Pakistan, has called upon the government to focus more on renewable energy due to the benefits this would bring to the national economy.
More renewables would bring down the costs of doing business, promote industry, encourage investment and increase jobs and exports, claimed the ICCI.
Ahmed Hassan Moughal, ICCI president, said that despite major strides in wind and solar energy across the globe, Pakistan has been too slow on the uptake despite losing out economically due to energy shortages. He went on to cite Germany and Denmark's ability to meet peak-load demand through renewables in the right conditions, while even Gulf countries with huge oil and gas resources are major players in the surge of investment in clean energy technologies.
Further citing renewable energy efforts – at least in terms of rhetoric – in the relatively nearby countries of Kazakhstan and Saudi Arabia, Moughal also said that Pakistan could learn from world leaders China and India on this issue. He also emphasized that Pakistan should also pay more attention to solar, which is a vital source of energy.
To take action, Moughal said that the government should reboot the Alternate Energy Development Board (AEDB) and make renewables a top priority matter.
PV Tech has already reported that Pakistan is very close to having power purchase agreements (PPAs) signed for solar projects with tariffs well below that of thermal power. This summer, the World Bank also committed funding to support 400MW of solar energy projects in the Sindh Province of Pakistan.
Rongfang Yin, vice president of Chinese PV manufacturer and developer Trina Solar, recently told PV Tech that Trina was looking closely at Pakistan as a potential growth market.