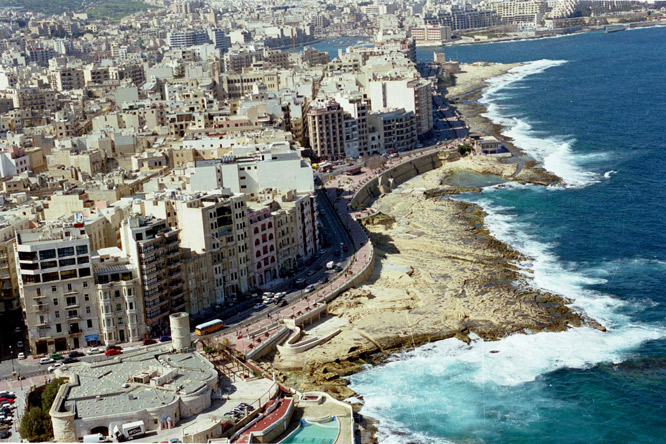 The Ministry for Energy and Water Management in Malta has launched a new subsidy scheme for solar farms larger than 1MW.
The introduction of the scheme hopes to incentivise the development of solar farms generating up to 50MWp and occupying 700,000 square metres over the next three years.
Presently less than 5% of electricity in Malta is generated by renewable energy; the latest initiative aims to reach its target goal of 10% of total energy production through renewables by 2020.
The National Action Plan has newly been revised shifting the focus towards solar and away from the original plans for wind turbines, which went unfinished due to "environmental and other reasons".
Minister Joe Mizzi said there is still a long way to go for Malta before reaching its target but advances are underway following the launch of a Solar Farm Policy with the Planning Authority last October.
"This policy aims at guiding investors in choosing sites approved for the development of solar farms, while ensuring that the environment and agricultural land is safeguarded," said, Minister Mizzi.
Malta's current policy is to spread the finance over a period of time taking advantage of advancing technology and falling industry prices.
Past subsidies in other countries have sparked rapid growth followed by subsequent decline but Malta plans to avoid this by taking a pragmatic approach.
Sandro Lauri, chief strategy officer at Energy and Water Agency, told PV Tech: "We decided to stagger [renewable energy] support over the seven year period between 2013 and 2020 in a linear fashion so that we don't overheat the market."
"In 2013 Malta was lagging behind in the renewable energy market, especially with PV, we intend to make sure we don't put too much money in one particular area, especially in the beginning, but create even support over a number of years," he added
To assure cost-efficient projects will be chosen the new scheme includes a process where investors compete in providing the most attractive tariff rate.
To date feed-in tariffs with grants for residential buildings set by the government is not accessible to large-scale farms under new EU regulations and site aid rules.
The new scheme was designed in accordance with rules approved by the European Commission safeguarding government assistance for renewables in the future.
Minister Mizzi, said: "The Government is sure that the private sector will recognise this opportunity for investment and that together with the Government's scheme, we will continue increasing our share of renewable energy."
The Ministry for Energy and Water Management was set up in June 2017 and is responsible for the development of alternative energy sources, Energy Policy, Water Policy and Energy and Water Services.