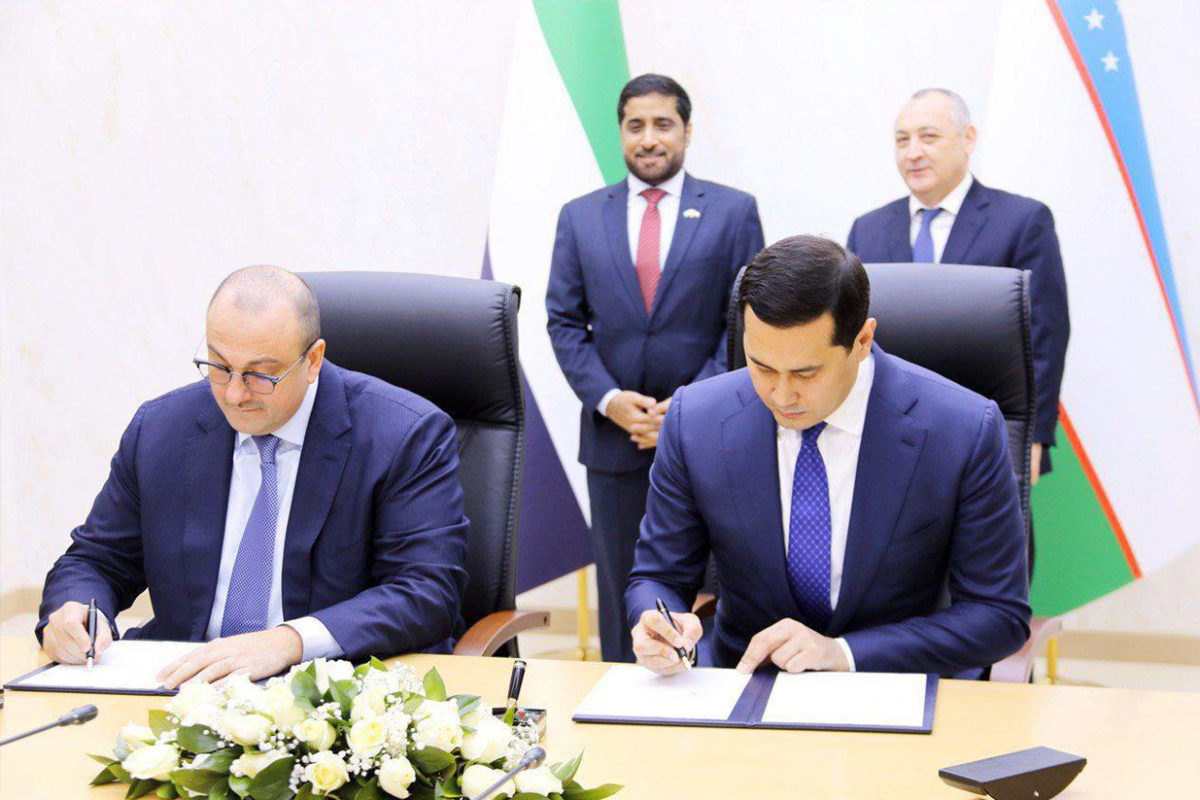 Construction of what is seen as one of emerging solar's cheapest projects lies now one step closer in Uzbekistan after the deal was rubberstamped by government figures.
Last Friday, United Arab Emirates (UAE) firm Masdar Clean Energy said its 100MW solar project will begin construction in Q2 2020 after signing the power purchase agreement (PPA) that day.
The signing ceremony, attended by Investments and Foreign Trade minister Sardor Umurzakov and other top officials, took place in capital Tashkent.
The deal commits Masdar to designing, financing, building and running the solar plant in the Navoiy region – in Uzbekistan's west – for a total of 25 years, the UAE developer explained.
The plant – a private public partnership (PPP) backed by European governments – should reach commissioning in Q2 2021. Media reports place the project costs at around US$100 million.
The World Bank's Scaling Solar programme, the sponsors of the PPP, explained earlier this year Masdar was chosen out of a 20-plus shortlist thanks to its bid of US$0.027/kWh.
The tariff, the World Bank's International Finance Corporation (IFC) said when Masdar's victory emerged in October, is "one of the lowest" seen to date in emerging markets.
Masdar backs London-bound Indian renewable player
As Masdar penned PPA documents in Uzbekistan, the UAE firm also became the financial sponsor of an Indian renewable player with ambitions to take on Europe and Southeast Asia.
In separate news, it emerged this week that Masdar has invested US$150 million in Hero Future Energies (HFE), a firm that has just moved headquarters from New Delhi to London.
HFE – which has deployed 1.3GW of wind and solar to date and is eyeing a further 1.5GW – said it is relocating to the UK capital to tap into the city's position as a "leading centre" for global finance.
From its new base and with the backing of Masdar's US$150 million injection, HFE said it will now work to expand its renewable portfolio to "selected international geographies".
In a statement, the firm said up to 25% of its growth going forward will come from outside India, particularly Europe and Bangladesh, Singapore, Vietnam, Indonesia and the Philippines.
The new injection comes over two years after HFE bagged US$125 million from the World Bank's IFC. By 2022, the firm aims to have 5GW of installed and operational PV and wind.
As for Masdar, its support to a London-bound firm follows various forays into UK renewables, including backing to Hywind's Scottish wind project and a state-backed fund for EV charging.