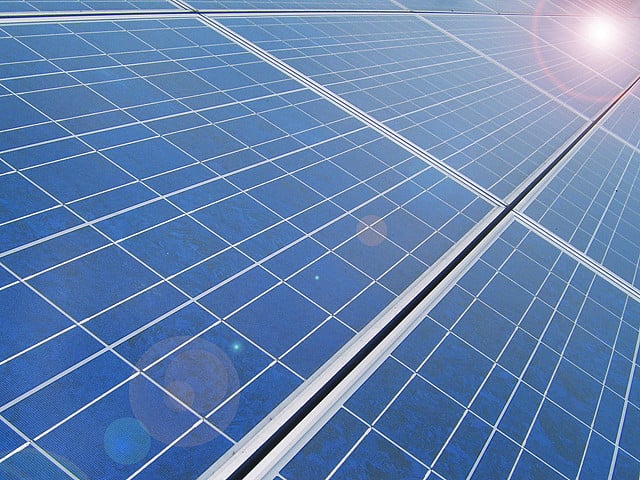 Global clean energy communications and consulting firm Mercom Capital has released its report on funding and merger and acquisition (M&A) movements for the PV market in the first quarter of 2016.
According to the report, total corporate funding — including venture capital funding, public market and debt financing — in the solar sector in Q1 2016 sank down to US$2.8 billion, compared to US$6.9 billion in Q4 2015, a decline of about 49% quarter-over-quarter.
Year-over-year, total corporate funding was down compared to US$6.4 billion in 64 deals in Q1 2015.
Raj Prabhu, CEO of Mercom Capital Group, said: "It's a tough environment out there. Solar public companies in general have had a difficult time raising capital at depressed market valuations. Yieldcos, which accounted for significant financial activity in the debt and public markets last year, have faded this quarter. On the bright side, VC funding held up well, securitization deal activity picked up and residential/commercial funds raised a billion dollars in Q1."
Global VC funding for the PV market was listed at US$406 million in 22 deals, compared to US$457 million raised in 17 deals in Q4 2015. Year-over-year, VC funding was up compared to Q1 2015, when US$195 million was issued to 27 deals.
Most of the funding in the first quarter of 2016 was sent to solar downstream companies with US$333 million in seven deals. US$300 million raised by Sunnova Energy made up most of the total.
Public market financing deals dropped in Q1 2016, with only US$94 million raised through four deals, as compared to US$605 million in eight deals last quarter and US$1.3 billion in 10 deals in Q1 2015.
Securitization agreements continue to grow this year, with US$387 million in three deals this quarter. Securitization deals in the PV market have now surpassed US$1 billion globally.
Project acquisition deals were steady this quarter with 50 transactions, with around 2.4GW of solar projects acquired in Q1 2016. There were 52 transactions in Q4 2015, with approximately 3.3GW of solar projects acquired.
Mercom has listed 308 large-scale project announcements worldwide in Q1 2016, totaling 13.8GW.