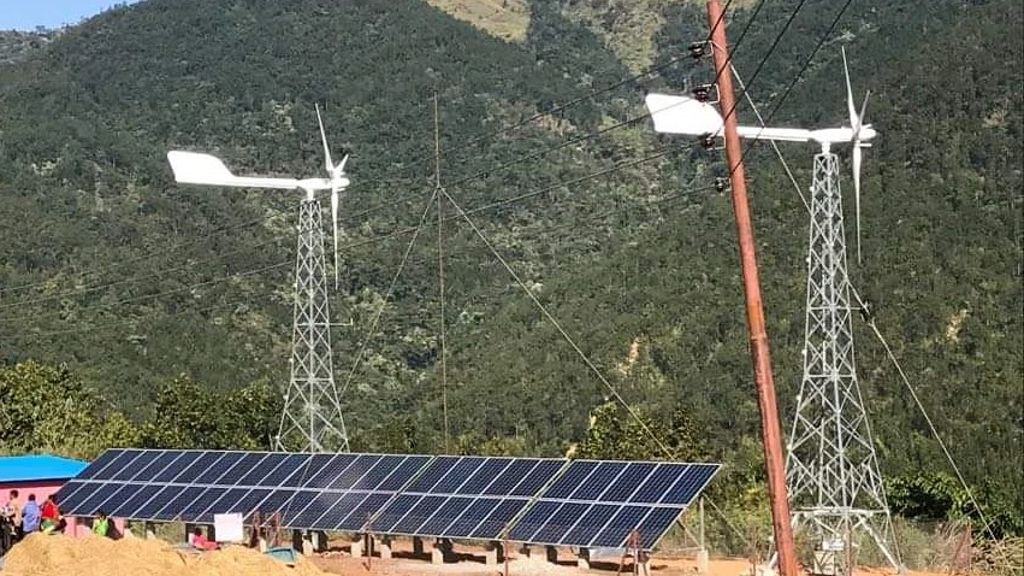 Nepal's largest wind-solar hybrid power system has officially been switched on in the Hariharpurgadi village of Sindhuli district, having been financed by the Asian Development Bank (ADB).
Mukhtor Khamudkhanov, ADB's country director for Nepal, said: "Access to clean, reliable, and affordable energy will help the village to connect to the world through Internet and mobile phones, and will create opportunities to boost local income. The electricity from the mini-grid will also open the door for commercial activities in the village and help small businesses get off the ground."
The project, which is now providing electricity services to 83 rural households, features both 20kW wind turbines and a 15kW peak of PV panels. The system generates 110kWh of energy per day — easily meeting the village's electricity demand of 87kWh per day.
The subproject, implemented by the Alternative Energy Promotion Centre (AEPC), stands as an example of Nepal's commitment and ADB's efforts towards boosting the country's off-grid energy sources.
Ram Prasad Dhital, executive director, AEPC, said: "Six years ago, the Government of Nepal, with support from ADB, launched its first mini-grid wind-solar system in Dhaubadi in western Nepal. The success of these two projects has demonstrated that clean energy is indeed a viable option to provide reliable energy access to rural Nepal through wind-solar hybrid systems."
The hybrid installation was installed under ADB's South Asia Subregional Economic Cooperation Power System Expansion Project.
Developed with a total cost of $16.2 million, the project was also partly financed by the Government of Nepal, the Scaling up Of Renewable Energy Program under the Climate Investment Fund, along with the local community.