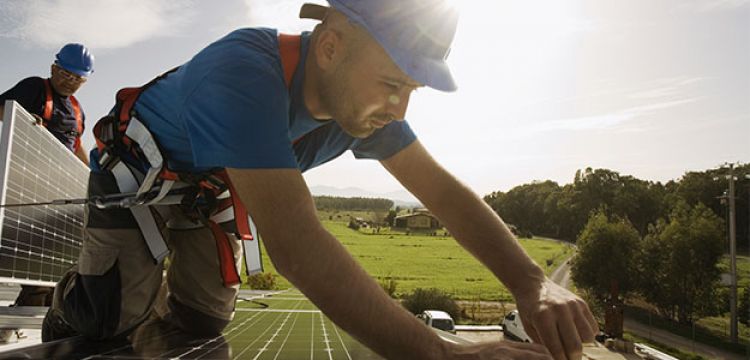 Lawmakers in Nevada advanced yesterday with a bundle of bills that they say will revert back to more favourable rates for rooftop solar and increase the amount of energy credits for selling solar power. The bills have now moved to a full committee for consideration.
AB270 would revive Nevada's solar industry which took a hit after the 2015 Public Utilities Commission (PUC) eliminated retail net metering – causing many solar companies including SolarCity and Sunrun to evacuate the state and cease operations.
"There's thousands of people that want solar, but we need fair net metering rates for that to happen," Casey Coffman of Sunworks, a solar energy provider in Nevada, said of the credits system.
The passing of the bill would be a step up from a December 2016 decision that restored retail rates for up to 1,250 Sierra Pacific Power customers in Northern Nevada for a three-year period beginning 1 January 2017 to 31 December 2019.
Regardless, solar advocates say that this measure was not enough as the state's economy and employment sector are stiff suffering the effects of a hampered solar industry.
Petition
Climate action advocacy group ClimateTruth.org teamed with Presente to organise a petition to call on the Nevada legislature to ensure the passage of the crucial rooftop solar legislation. So far it has been signed by more than 2,500 Nevadans.
"The reason why we decided to get into this fight is because we saw the conversation over rooftop solar in Nevada was being centred around the solar industry and the utilities. We wanted to make sure the voices of everyday Nevadans were represented," Emily Southard, campaign director at ClimateTruth.org told PV Tech.
Rob Kowalchik, a signatory of the petition and founder of Robco Electric, told PV Tech that the decline of rooftop solar in Nevada directly affected his commercial electrical contracting business causing him to have to cut 50% of his workforce.
"Back in 2013 when the downturn of the economy was going on, I diversified into residential rooftop solar. It was a way to keep some of my electricians and when the commercial markets were slow, to keep them busy. But it exploded. We were actually doing more sales in residential rooftop solar than we were in the commercial market that we were specialised in.
"After the PUC decision, residential solar pretty much came to a halt. At the moment we're still selling solar but it's very selective. We're doing service-based solar; fixing the equipment of solar companies that had left the state as there was no money to be made here in solar. The week between Christmas 2015 and New Years' we ended up laying off 20 people, out of a total of about 40."
The layoffs at Kowalchik's company were just some out of hundreds of job cuts as a result of the higher cost of generating rooftop solar.
The PUC even conceded that the 2016 revision lowering the rates "all but crushed the rooftop solar industry in Northern Nevada," and that the commission's decision, "in several respects, may be best viewed as a promise better left unkept."
However, the rhetoric still exists that solar users are being unfairly subsidised by other grid users. The new solar bills could change this. Some of the measures being reviewed allow solar companies to make contracts more transparent, allow multiple homes to share solar and also raise the state's RPS to 50% by 2030 and 80% by 2040.
"If they do pass the bill, I believe consumer confidence will slowly come back," said Kowalchik. "I think how it played it means people are now cautious of solar right now. If solar returns to Nevada, it would probably result in a 30-40% growth increase in my company. If it does not get through, we will just carry on. Eventually there's going to be the right combination of people in power that will embrace it."