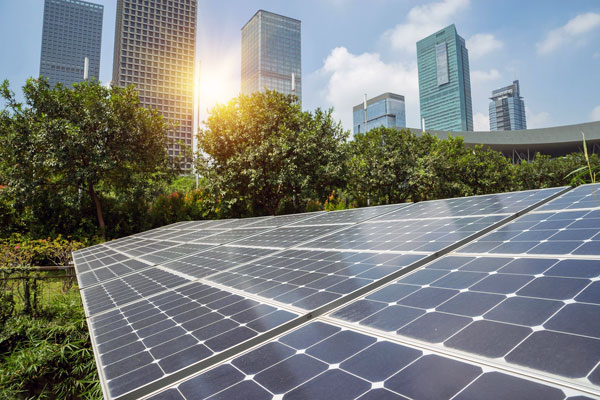 After approving a proposed rule to establish a three-year Community Solar Energy Pilot Program, the New Jersey Board of Public Utilities (NJBPU) released the "Community Solar Energy Pilot Program Rule Proposal Advance Draft" on September 21, 2018.
The Community Solar Energy Program seeks to broaden access to consumers unable to go solar in the past either for technical reasons (shading, trees, or old roofs), renters, or those just finding installations unaffordable. Drawing from the best practices of existing community solar programs in other states and adapting them to New Jersey, the NJBPU will develop and finalise the Community Solar Energy Program within 36 months of beginning the Community Solar Energy Pilot Program.
The Community Solar Energy Pilot Program proposes annual capacity limits of 75MWdc for Program Year 1 and at least 75MWdc for both Program Years 2 and 3 divided among New Jersey electric distribution companies (EDCs) based on their average in-State retail electricity sales. At least 40% of annual capacity must be allocated to low- and moderate-income (LMI) projects with an additional 10% reserved by the NJBPU for low-income community solar projects at their discretion.
In addition to certain siting restrictions, individual community solar projects are capped at 5MWdc and must be located and have subscribers from within the same EDC territory unless otherwise approved. Each community solar project must have a minimum of ten subscribers per project up to a maximum of 250 subscribers per 1MWdc of installed capacity with possible exemptions for multi-family buildings. An LMI community solar pilot project is further defined as having 51% or greater of project capacity subscribed by LMI eligible subscribers. All rate classes are eligible to subscribe in Program Year 1, and a subscriber is limited to 100% of their historic annual usage while not exceeding 40% of a community solar project's annual net energy. As stated in the proposed rules: "The community solar subscriber organization may or may not be, in whole, in part, or not at all, organized by the community solar developer, community solar owner, or community solar operator."
Administered by the EDCs, subscriber bills will receive community solar credits in dollars, kWh, or both at the retail net metering rate including supply and delivery charges; these credits continue through the project life but may not be applied to fixed charges. By election, the community solar projects are eligible for Solar Renewable Energy Certificates (SREC) or Class I RECs as well as additional incentives created by the NJBPU for community solar projects.
Solar advocates and developers are concerned about the critical mass of the program and financing the required high LMI community solar subscriber percentage.
In the "Community Solar: Ready to Work for New Jersey" report, Vote Solar and community solar advocates propose a 475MWdc pilot program and analyze the potential employment, earnings, and economic impacts using the Jobs and Economic Impact (JEDI) Model developed by the National Renewable Energy Laboratory (NREL). Vote Solar relied on the Coalition for Community Solar Access (CCSA) for the cost impact analysis.
Public hearings for the proposed Community Solar Pilot Programme rules are scheduled for November 8, 2018, and comments can be submitted until the end of the month of November. The NJBPU expects to begin accepting community solar project applications on January 1, 2019.