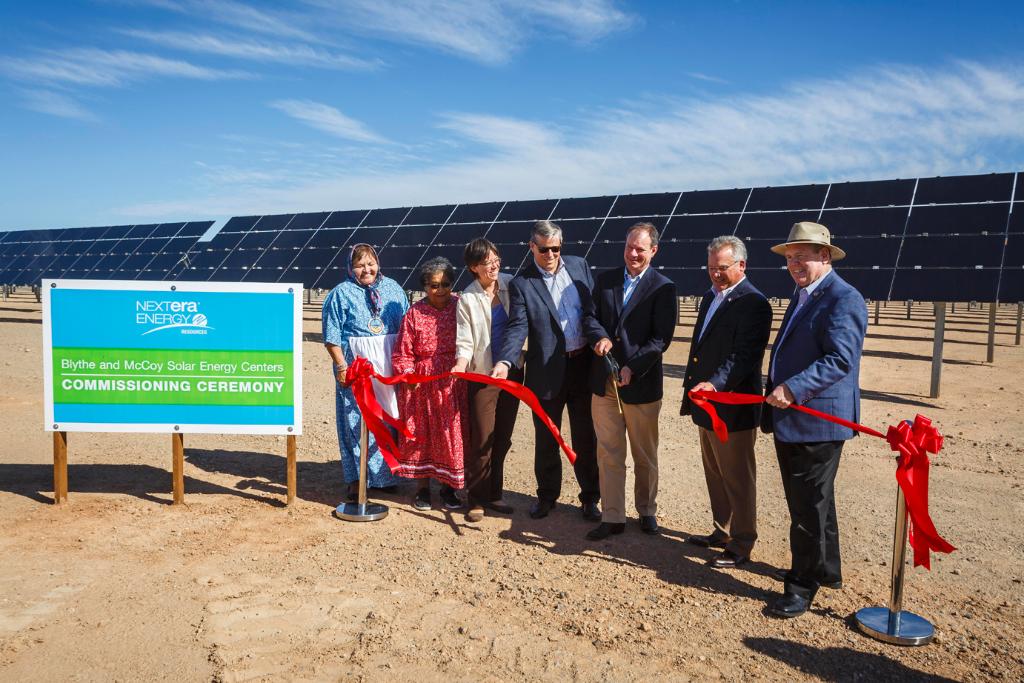 NextEra Energy Resources has commissioned the Blythe and McCoy Solar Energy Centres, which represent 485MW of new solar in California.
The US$1.2 billion investment created hundreds of construction jobs and was a significant boost for the Golden State meeting its renewable energy goals.
Featuring more than 4 million solar panels with trackers and spanning more than 1,618 hectares, the projects combined generate enough clean electricity to power more than 181,000 homes in the Southern California Edison catchment area.
According to NextEra, some of the energy will help healthcare provider Kaiser Permanente become 'carbon net positive' under a 20-year agreement.
"The completion of these projects is further proof that America's shift toward clean, renewable energy is underway," said Bureau of Land Management director Neil Kornze. "In fact, we've seen a threefold increase in wind and a fivefold increase in solar power generation during this Administration. That's a foundation for the future that we should all be proud of."
"California, and Riverside County in particular, is fortunate to have one of the best solar resources in the country," said Riverside County supervisor John J. Benoit. "These projects are evidence of what we can do when we build strong partnerships to develop renewable energy, protect the environment and create good jobs and long-term benefits for our communities."