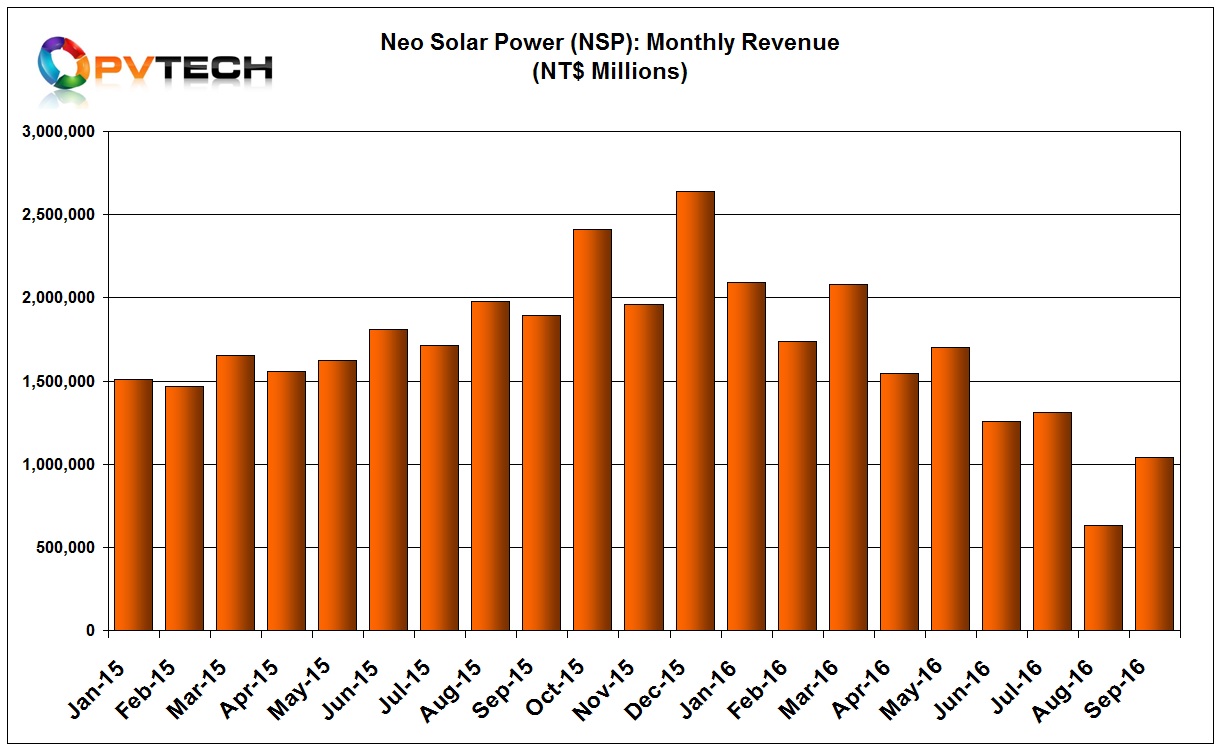 Taiwan-based merchant cell and module producer Neo Solar Power (NSP) reported a rebound of sorts in sales for September, 2016.
The company reported September, 2016 sales of NT$ 1,038 million (US$32.8 million), after sales collapsed 51.6% in August to US$20.05 million, due to a combination of reduced shipment volume as the company was in the middle of relocating solar cell and module production equipment to a new facility in Vietnam and weak demand.
NSP claimed that demand seemed to have bottomed in September, yet the company noted that it remained 'cautious to future market outlook'.
As a result, NSP said it would continue to 'control operating expenses and expedite the progress for COD & sale of solar system projects owned by NSP & GES in the second-half of this year.'
The company had previously said that some of its completed PV power plant projects were expected to be sold later in 2016. The sale of the plants would improve sales revenue and profit of NSP.