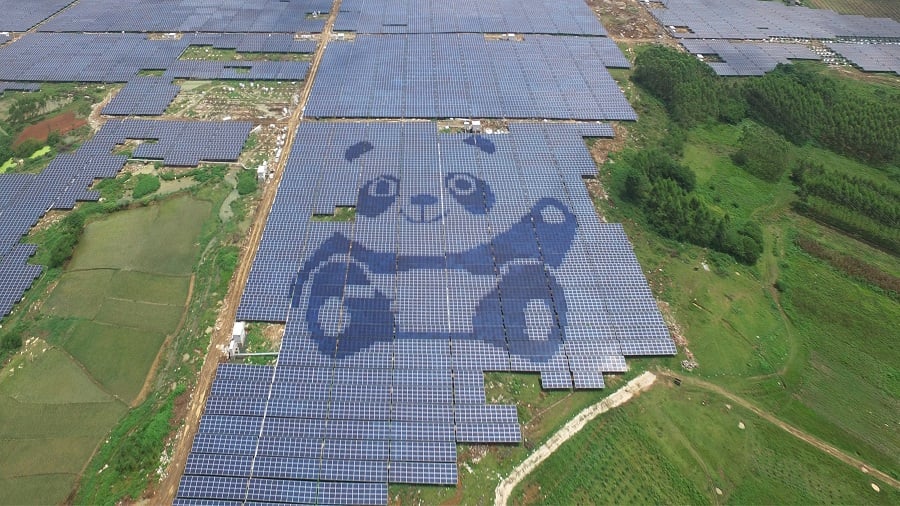 China-based PV energy provider (PVEP) Panda Green Energy Group said it expected to report a net loss for the first half of 2018 of around RMB 80 million (US$11.7 million).
The company cited several reasons for the expected loss, primarily due to an accounting reduction in the fair value of its 75% equity interest in a company planning to build hydro-electric power stations and 80MW of solar power capacity in Tibet and Sichuan in partnership with the People's Government of Tibet Autonomous Region. The fair value was reduced on the basis that only 20MW of PV power plants were built in the reporting period.

The company is still being impacted by finance costs, which include convertible bonds, which were redeemed early as well as bank and other borrowings undertaken in the last few years to develop its power plant portfolio, which in 2017 had increased by 747.9MW, while cumulative power plant capacity reached 2,087.3MW, up approximately 62% from the prior year.
The company also noted that it was "re-measuring the value of its financial instruments," which were subject to the finalization of the valuation results for the reporting period.
However, Panda Green also noted that its cumulative installed capacity of power plants had reached around 2.1GW in the first half of 2018, indicating little if any project development being undertaken in the reporting period.
The company guided revenue and EBITDA in the reporting period to have increased by around 50% and 60%, respectively, compared to the prior year period.