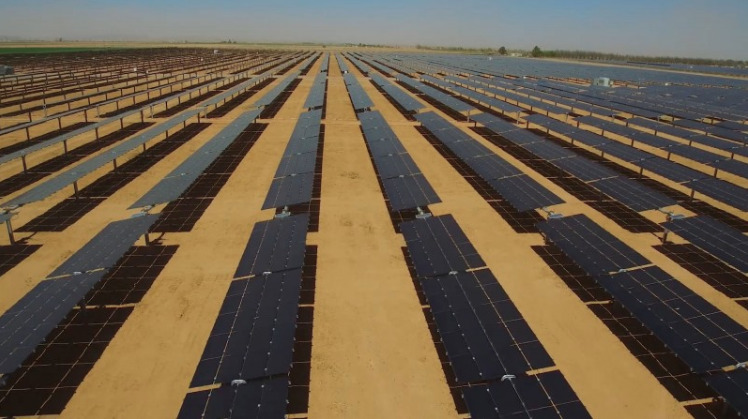 Phoenix-based community utility Salt River Project (SRP) is to build the largest solar-plus-storage project in the southwestern US state of Arizona, just as an historic coal plant is put to rest.
Two new solar and battery projects, to be owned and operated by subsidiaries of NextEra Energy Resources, will help the utility reduce emissions and tackle the summer peak load using the battery storage technology. The investment makes SRP one of the largest energy storage investors in the country and the firm claims that it is continuing "aggressively pursuing renewable generation".
The Sonoran Energy Center will have a 250MW solar array charging a 1GWh energy storage system in Little Rainbow Valley, south of Buckeye. Meanwhile, the Storey Energy Center will include 88MW of solar alongside an energy storage system scheduled to be built south of Coolidge.
Combined, the plants will generate enough solar energy to power approximately 100,000 homes.
They were spurred on by SRP's target of investing in 1GW of large-scale solar by 2025. Furthermore, yesterday, SRP announced that it had permanently closed down the largest coal plant in the West, the 2,250MW Navajo Generating Station, as the technology started to come up short against the prices of other technologies such as power from natural-gas, or renewables such as solar.
SRP GM and CEO and Mike Hummel said of the new clean energy projects: "These plants will get SRP more than 60% toward our goal of adding 1,000 megawatts of new utility-scale, solar energy to its system by the end of fiscal year 2025."
"We are pleased to help SRP serve its customers with more clean, affordable, renewable energy, combined with the flexibility of battery energy storage systems," said Matt Handel, vice president of development for NextEra Energy Resources. "These projects will also provide a significant economic boost for their local communities and for Arizona, including good jobs and millions of dollars in additional tax revenue."