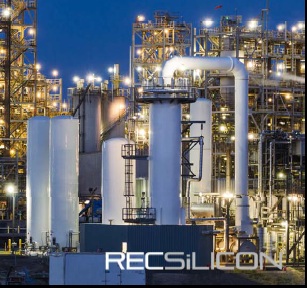 Polysilicon producer REC Silicon has said that granular polysilicon production, produced by its FBR (Fluidised Bed Reactor) technology would be impacted by a fire at the restart-up phase of its Silane IV gas production facility on July 1, 2016.
REC Silicon noted that an oil-based fire occurred in one of three gas fired oil heaters at the Silane IV gas plant in Moses Lake at around at 7:30 am, with an all clear signalled at 10:03 am the same morning.
No injuries to personnel or releases of process chemicals occurred, according to the company.
Silane gas supply limitations caused by the incident were said to reduce FBR-based granular polysilicon production in the third quarter by around 800MT, compared to previously estimated production of around 3,800MT.
Production of polysilicon in the fourth quarter is not expected to be impacted by the fire incident.