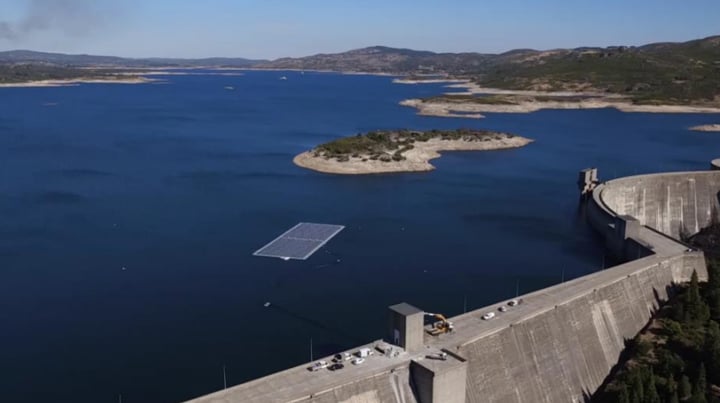 EDP's solar PV portfolio could grow by 1.5-2GW from the currently installed 100MW by 2022 as part of a broader redeployment to renewables.
As part of its 2019-2022 strategic update, the energy giant vowed this week to work over the next four years to capture the "sizeable" opportunity it sees in the PV market.
EDP's push will begin with a PV pipeline of some 800MW, half of which is currently being negotiated. The remainder, the firm said, was already secured last year between Brazil – with a 15-year PPA backing a 205MW project in the Pereira Barreto municipality – and in the US, where a 20-year PPA was signed for a 200MW solar park in Indiana.
According to EDP, further growth will be driven by policy events, including Portugal's planned 2GW-plus solar tendering this year and next and Spain's new climate targets.
The firm will also tap into its existing client base in Spain and Brazil and follow developments in the US, where it believes competitiveness could rise as PTC subsidies are phased out.
If fully grown according to plan, solar should represent 25% of additions to EDP's renewable portfolio between 2019 and 2022. Onshore wind – set to add 5-5.5GW to existing installations of 11.5GW – should account for a 70% share during the period.
To boost both technologies as well as offshore wind, EDP will raise more than €6 billion through asset rotation strategies, as well as sales over the next 12 to 18 months. The firm intends to mainly divest assets in Iberia, with a focus on thermal power.
The 2019 update foresees plans to explore emerging strategies, including wind-solar hybrids. The firm will also pursue floating solar projects, such as the 220kWp installation it added in 2017 to its Alto Rabagão dam in Portugal.
See here for the full version of EDP's 2019-2022 strategic update.