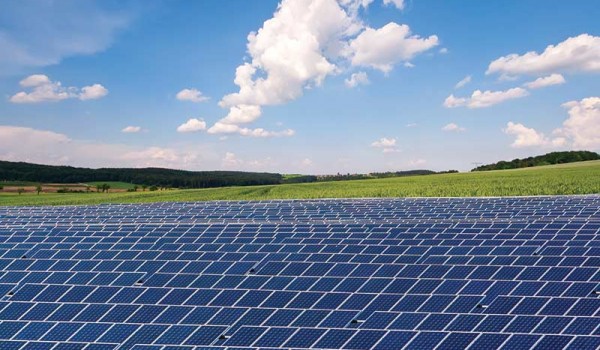 British and Spanish-owned solar company PS Renewables has responded to the growth of its development business in the north east of America by opening a new office in Portsmouth, New Hampshire.
A new US entity, Padero Solaer USA, has been formed to operate from the new office and will focus on New England (Massachusetts, Maryland and New Hampshire), and the South East (North Carolina, Virginia and Tennessee).
The company will seek to develop new ground-mount solar projects working alongside local companies after identifying the US as a rapidly developing market where it expects to grow to over US$250 million by the end of 2017.
Matt Hazell, commercial director at PS Renewables' UK business, said: "PS Renewables has been operating very successfully for over five years in the UK, and since the UK market began to slow due to the removal of subsidies, we set our sights on alternative markets.
"This is a fantastic time for any aspirational business in the United States, and the clean energy sector is growing fast. We have identified the right locations to grow and build the PS brand, development and EPC business."
The US company has already signed exclusive contracts with two large developers on the East Coast aiming to bring over 1GW to market.
Hazell continued: "We've seen strong interest in projects in Tennessee and New Hampshire, seen to be the next big solar states following-on naturally from the success of North Carolina and Massachusetts. With support from both UK and US major funders agreed we will develop projects ranging from 1MW to over 100MW in the year ahead."
PS Renewables will continue to work within the UK where it has a pipeline of 30MW of private wire projects and an operations & maintenance business, which recently won ten new contracts.